In many professions, employees are supported in their training and development – so why not orchestral musicians? In this article from April 2014, Andrew Stewart asks if ensembles are doing enough to help individual members thrive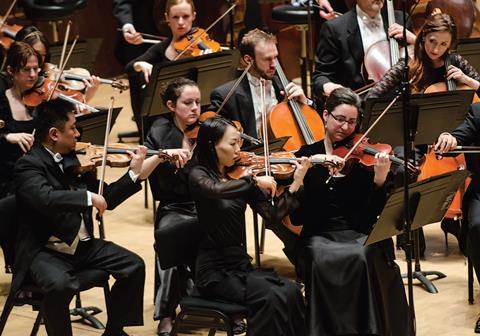 There was a time when politicians spoke of social security, the common good and public value. Today's political trendsetters favour mantras about the survival of the fittest and self-reliance. The pursuit of wealth and status has become a competitive sport, played out by nations and individuals in a rough 'global race', in which neighbours are beggared and devils take the hindmost. It's no wonder that depression and stress-related illness are reaching epidemic proportions worldwide.
Musicians are used to living with competition and being judged, facts of life supposedly offset by the strength of vocation and the spiritual rewards attached to playing great music. Yet the reality of orchestral life often promotes competitive pressures above job satisfaction and workplace happiness, an imbalance magnified by recent recession-fuelled pay cuts, job losses and orchestra closures. The idea of career-long professional development has gradually surfaced in the great debate about the future of orchestras.
In the UK, the Musicians' Union (MU) and the Association of British Orchestras (ABO) joined forces two years ago to launch Staying Happier for Longer, an agenda prompted by the abolition of the UK statutory retirement age in 2011. Formal appraisals have been proposed as compassionate, constructive ways to help veteran players make the transition from work to retirement; they should also deliver opportunities for musicians and managers to discuss such issues as job satisfaction, well-being and continuing professional development (CPD). Although players remain concerned that 'appraisal' is code for 'new ways to sack musicians', the process could soon become common practice.
Diane Widdison, the MU's national organiser, live performance and teaching, argues that professional development should be central to appraisal discussions. Orchestral budgets may be tight, she admits, but managements should regard professional development and well-being in the workplace as strategic investments: 'We're making small steps into the area of CPD but they will not grow without funding from orchestras. Musicians will switch off if they hear about professional development opportunities but never receive any.' The union, she adds, has seen cases where players have asked managements for professional support, only to be declined for lack of money. 'Professional development is about musicians and managements working together. That needn't cost a fortune.'
'Appraisals are about supporting individual musicians in maintaining and improving artistic standards'
TANIA HARDY SMITH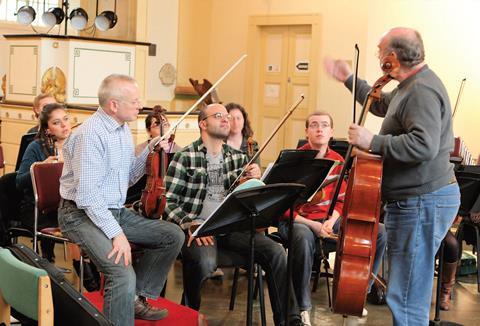 Established orchestral players could be forgiven for dismissing professional development as pie-in-the-sky talk. John Heley, associate principal cello of the Academy of St Martin in the Fields, began his career with the Royal Philharmonic Orchestra at the age of 20. He has never received formal professional development advice; self-motivation, aspiration and application have shaped his career. 'I decided to leave the RPO after a decade because I wanted to change my life. That was about me asking, "What do I want to do?" Nobody told me that if I did X then Y would happen.' Heley talks passionately about his coaching work with members of the Southbank Sinfonia, a training orchestra formed in 2002 to offer recent music graduates a taste of professional life. He also laments the general lack of training available to young players once they have secured a regular job.
Do established orchestral players feel supported or let down when it comes to career development? 'I could simply say, "No, and yes," and leave it at that,' says Heley. 'The support comes either from you or your family. It's not necessarily going to come from management.' He speaks from experience of the pain of playing through periods of illness and injury, and of the time-hungry work demands placed on successful freelance players. 'London musicians in particular are far too busy working to leave much time for professional development. British orchestras are arguably better today than ever but we're all working our socks off!' Can things change? 'Cultures evolve over time, of course,' Heley replies, 'but financial pressures on orchestras mean that professional development will always be down to the individual. As a freelance musician since 1970, I can't think of one moment when somebody has given me advice or guidance. It's all been down to me. I wish I could be more positive but that's the culture.'
Culture change is on the cards at the Royal Scottish National Orchestra (RSNO). The organisation is in the middle of a three-year professional development programme, the first of its kind in the UK, which is underwritten by a £200,000-plus grant from the Paul Hamlyn Foundation and involves all players and administrative staff 'The purpose is to encourage musicians to explore how professional development could benefit their role on the platform and in areas such as education, pre-concert talks, speaking to donors and so on,' explains Jenn Minchin, the orchestra's director of learning and engagement.
She adds that the RSNO is looking to collaborate with other arts companies in Glasgow, the orchestra's home base, and develop new programming possibilities at the city's Tramway arts space. Members of the orchestra and management staff recently participated in a boundary-breaking session with the composer Peter Wiegold, a veteran educator and animateur, involving improvisation and spontaneous creativity. Plans are in hand to repeat the process every three or four months. 'That's just the starter for cultivating better relationships and more dialogue within the organisation,' says Minchin. The RSNO, she continues, hopes to implement its first appraisal scheme next season to bolster the dialogue process. 'Of course there's a fear of the unknown here. But we can design our scheme with the musicians to suit them. We've already explored how appraisals might work in sessions with the players.'
Manus Carey, the RSNO's executive producer, suggests that continuing professional development is about widening opportunities and enhancing the experience of being a musician. 'I believe part of the problem with orchestras is that so much of the job satisfaction relates to who happens to be on the [conductor's] podium,' he says. 'There isn't much chance to develop either personally or musically under that structure.' He suggests that the old model of career progression – from conservatoire or university into an orchestral post that could last for life – is being replaced by a more flexible pattern of work. 'I think it's essential for us as [orchestra] managers to develop a creative, open and supportive relationship with the players. If you can have a structure where issues are discussed before they develop into something more serious, that can only be a good thing'.
The RSNO's professional development project, adds Carey, aspires to set CPD at the organisation's core. 'Many orchestral players look elsewhere for personal creative satisfaction; I feel that this should be built into the structure of large organisations like the RSNO. Everybody in the orchestra has a connection through what they do on stage, but they're also individuals who love doing things such as education and chamber music. We often neglect the full range of creative aspects of their lives and should develop those as an organisation.' The challenge for orchestra managements, he concludes, is to complement the traditional self-driven model of professional development with formal corporate schemes. 'I think this will transform the structure of orchestras and become normal for orchestras and their musicians.'
Ongoing constructive dialogue is also encouraged further afield. Cellist Tania Hardy Smith, president of Australia's Symphony Orchestra Musicians' Association and a player with Orchestra Victoria, showed delegates at the 2014 ABO conference an overview of her orchestra's annual feedback procedure. The scheme, designed 'to create an open, constructive and productive environment', encourages dialogue between players, their section leaders and management. Hardy Smith speaks of the need to involve players from the outset in developing an appraisal process and for the orchestra's artistic director and section leaders to receive training in how to prepare and lead feedback discussions with players.
'Appraisals are about supporting individual musicians in maintaining and improving artistic standards,' she says. By contrast, Lyn Fletcher, concertmaster of the Hallé Orchestra, laughs ruefully at the prospect of annual appraisals. 'For me, scheduling appraisals means doing 14 feedback sessions with my section colleagues. There's barely enough time to keep on top to thoughts of professional development. 'The pressures [on players] can be huge, especially in the self-governed London orchestras,' notes Greed. 'If you talk to a principal player in the Philharmonia, for instance, and ask how they feel their career development is being managed, they'll probably laugh. These guys barely spend time at home with their families. If they're not working, they're travelling! They know they must take responsibility for keeping their playing standards at the peak.'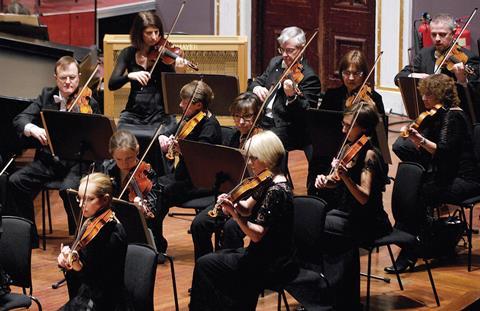 In the US, orchestra consultant and blogger Drew McManus paints a bleak picture of professional development. 'The notion is next to unheard of [here],' he says. 'Board members who come from the corporate sector find this remarkable – in a negative sense. It's typical in a normal commercial enterprise that you have ongoing professional development for your employees. Not only is there little or no professional development [for orchestra players], there is little or no indoctrination – basic "how to get along" stuff. Nobody ever sits musicians down to say: this is how [their] workplace works. And so you have an unusually high level of dysfunction when it comes to interpersonal professional relationships.'
McManus questions the sincerity of collaborations between players and managements and between musicians' unions and orchestra management associations. He believes players and managers are locked in an eternal struggle for power and control. 'Managers are eager to talk about professional development for issues they think are important to their organisation. They don't want professional development that is going to help musicians feel greater satisfaction in the workplace,' he says. 'This boils down to the issue of tenure. Should you have a regular performance review process? I think the unequivocal answer to that is no, especially within the structure as it now exists.'
Anne Parsons, president and chief executive of the Detroit Symphony Orchestra, has a different view of the overall situation based on her experiences of the past three years. The Detroit Symphony came close to extinction in 2010, blown towards bankruptcy by the 'perfect storm' of its accumulated deficit, the financial crash of 2008, and a six-month strike by its musicians. The path to recovery, Parsons explains, involved close dialogue between management and players leading to root-and-branch culture change.
Last year the orchestra balanced its books for the first time since 2006. It also made progress in implementing a ten-year development plan, complete with targets for professional development. 'We put out surveys to our musicians, board, staff members and the community and evaluated the culture we had and said what culture we wanted,' recalls Parsons. 'There were some disagreements about the culture we had, but it was clear that all of us wanted a better culture, and that it looked almost identical, whether you were a musician, staff or a board member. The breakthrough was to see a vision of a culture that everybody wanted.'
Transforming the orchestra's culture, Parsons admits, is likely to take some time but Parsons insists that developing the skills of musicians and staff members belongs to the change process. 'We're presently in deficit on professional development at all levels, on the board, the staff and the orchestra. We don't invest enough in third-party assistance. I'm a huge fan of professional development but we're still trying to figure out how to pay the bills.' Parsons is determined to fund new professional development programmes. 'This orchestra values training and learning, so professional development is already part of our mission. If you want your organisation to be successful, you will take this idea of working and growing together to heart.'
Read: Orchestra auditions: Success strategies
Read: What does it feel like to play in a socially-distanced orchestra?
Opinion: Dare to be different
1

2

Currently reading

Orchestral career development: Personal progress

3

4

5

6

7