Austrian-Iranian musician, 25, won the Schleswig-Holstein Festival Leonard Bernstein Award earlier this year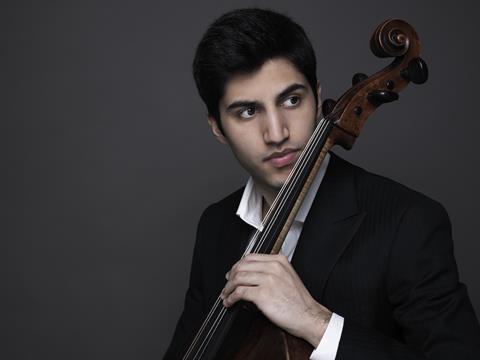 Kian Soltani has signed to Deutsche Grammophon with his debut album for the label, Home, already recorded and scheduled for release in early 2018. Accompanied by Austrian pianist Aaron Pilsan, the recital disc will include works by Schubert and Schumann, along with a recording of a new work by Iranian composer Reza Vali, titled Seven Persian Folk Songs, written for Soltani.
DG has linked the announcement to Soltani receiving the Schleswig-Holstein Music Festival's Bernstein Award. Announced in February this year, the award will be presented tonight, Friday 21 July, at a concert featuring the festival orchestra conducted by Christoph Eschenbach. Soltani will play the Dvořák concerto and Bernstein's Meditation no.3 for cello and orchestra from Mass.
'I grew up listening to Deutsche Grammophon recordings,' said Soltani.
'They were an important part of my musical upbringing, which is why I so appreciate the company's great history and its tremendous support for young musicians. I was deeply moved and honoured to be invited to record for DG. I look forward to realising our exciting plans to explore a wide variety of music in the future.'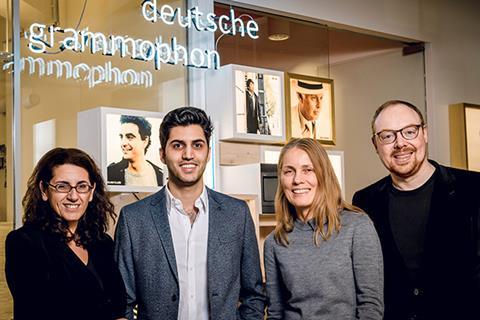 Soltani, who is principal cellist of West-Eastern Divan Orchestra, came to particular prominence performing the Beethoven triple concerto in the orchestra's 2015 tour, along with Daniel Barenboim on the piano and Guy Braunstein on violin.
DG president Clemens Trautmann commented: 'What is most impressive is Kian's versatility – he is equally compelling as a soloist in a Romantic concerto, a contemporary solo piece or an elegant chamber work as he is when performing Persian traditional repertoire and music of other cultures.
'Kian knows how to speak to the world about what he does and how to reach and inspire new listeners. We are thrilled that he has joined the yellow label and want to introduce him to the broadest possible audience.'
Main photo: ©Juventino Mateo