British cellist Raphael Wallfisch explains why the Finzi concerto is a piece close to his heart – and why he continues to champion it to orchestras around the world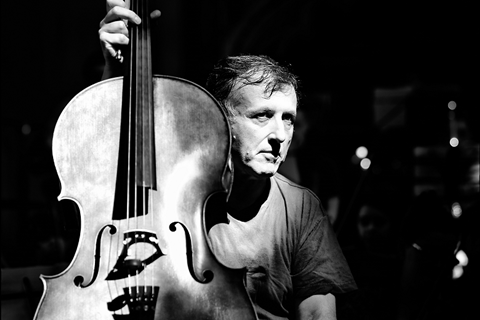 For me, Gerald Finzi's Cello Concerto in A minor op.40 is the greatest of all British cello concertos. It's amazing that it had to languish in obscurity for so long after it was first performed – I love playing it, I think it's full of excitement and dramatic contrast, and I continue to offer it when I'm asked to perform both in Britain and overseas. It's always hard to convince people to take it on, though; Elgar, Britten and Walton are always the favoured British composers, but in my opinion the Finzi outshines the Elgar Concerto for sheer drama and intensity.
I was already a professional soloist when I encountered the Finzi Concerto for the first time. Andrew Burn of the Royal Liverpool Philharmonic Orchestra (RLPO) suggested that I listen to Yo-Yo Ma's recording with the Royal Philharmonic Orchestra under Vernon Handley. So I got hold of a copy and I was instantly blown away – I can still remember the tingles going up my spine as I listened to the first movement. I knew that I had to take on this challenge – and it is technically challenging, with lots of multiple-stopping, and the length of almost 40 minutes is quite daunting in itself. I recorded it with the RLPO, again with Vernon Handley, and it's been a part of my repertoire ever since.
'The concerto is filled with an uncommon intensity of feeling'
The concerto contains so much passion and tempestuous writing; when I discovered it I had no idea of the history behind the piece, and that it was the last large-scale work that Finzi completed. There's evidence that he'd been planning it for the last 15 years of his life; there are mentions of it in his letters, but he only sat down to write it in 1955, after he'd been diagnosed with non-Hodgkin's lymphoma. So he knew he was coming to the end of his life, and I think that prompted him to fill the concerto with an uncommon intensity of feeling. I believe that many composers, including Elgar and Walton, gravitate towards the sound of the cello in their later years, which is a great gift to cellists as those concertos tend to embody the nostalgia and sagacity of their authors.
Finzi was a very English composer, and his pride and joy was the orchard he cultivated at his home in Ashmansworth, Wiltshire, which contained trees for growing every English apple. There's certainly an English sensibility to this concerto, and I also think that Finzi's Jewish heritage comes across to some extent as well. He never included overtly Jewish themes in his music, but there's a lyrical, cantor-like quality to the writing of the solo part. It's often said that the cello is the closest instrument to the human voice, and I think that Finzi takes advantage of that feeling; the only other time I think there's an element of Jewishness is in the songs he wrote earlier in his career.
It was Christopher Bunting who gave the premiere of the concerto, at the 1955 Cheltenham Festival. He worked closely with the composer and made a lot of suggestions that Finzi incorporated. I knew Christopher very well when I was growing up; he played chamber music with my father, the pianist Peter Wallfisch, and I felt honoured when I was asked to edit a new version of the Cello Concerto for Boosey & Hawkes, where Christopher had edited the original. It's very affecting to think that he also gave the first performance of the concerto at the BBC Proms in 1956, and that Finzi was listening to the broadcast; he passed away the very next day.
Then the piece disappeared from the Proms schedules until the year of Finzi's centenary in 2001, when Richard Hickox and I pleaded with the corporation to let us perform it with the BBC National Orchestra of Wales, as a tribute to the composer. It was an extraordinary evening – a 40-minute concerto under blazing lights, in the middle of a notorious heatwave that made the Royal Albert Hall feel like a swimming pool – and yet, after the performance we had so many audience members thanking us for introducing them to such an extraordinary, effervescent piece.
INTERVIEW BY CHRISTIAN LLOYD