A lost recording is finally resurrected, and has been worth the wait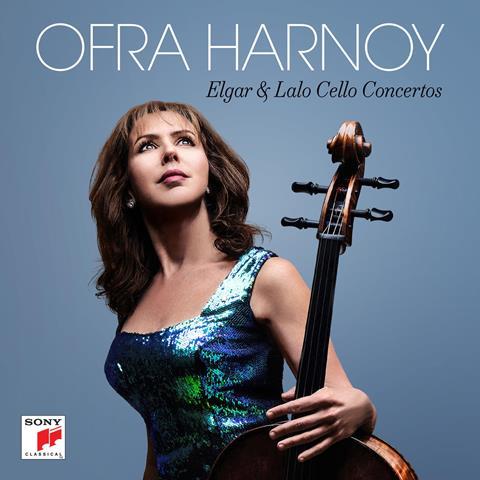 The Strad Issue: December 2023
Description: A lost recording is finally resurrected, and has been worth the wait
Musicians: Ofra Harnoy (cello) London Philharmonic Orchestra/George Pehlivanian, Bournemouth Symphony Orchestra/Antonio de Almeida
Works: Elgar: Cello Concerto. Lalo: Cello Concerto
Catalogue number: SONY CLASSICAL 19658824342
Ofra Harnoy's recording of Elgar's Cello Concerto, made with the London Philharmonic Orchestra and George Pehlivanian in 1996 at the height of her fame, looked destined to become a best-seller. Instead, for some reason which must surely have been more than carelessness, the files were never edited or released.
Now 27 years on, the lost master tapes have finally been rediscovered and edited by Harnoy together with her husband and producer Mike Herriott. Refreshed with the latest technology, the recording can finally be heard, paired with a remasterered reissue of Harnoy's 1995 Lalo concerto with the Bournemouth Symphony Orchestra under Antonio de Almeida.
It's hard not to look for clues as to why the Elgar recording was never released. Certainly, there are moments when the solo part deviates from the score – a lazy rhythm in the first movement and unobserved pianissimo markings – and occasional problems of balance with the orchestra. But Harnoy, who took masterclasses on the work with du Pré and studied with her teacher, William Pleeth, enters fully into the concerto's deeply emotional world. All the Harnoy hallmarks – warm, mellow tone, naturally lyrical phrasing and impressive technique – are present, making for a moving performance.
The Lalo concerto has the edge in terms of more translucence and clarity of recorded sound, but the Elgar definitely deserves the airing for which it has waited so long.
JANET BANKS