Adrenalin can be helpful, says the American violinist, but you should never forget the true reasons for performance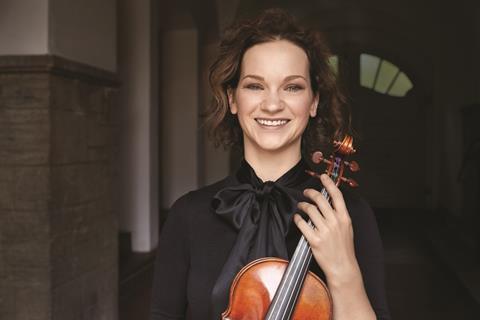 How I cope with the pressure of life as a soloist
I don't think of it as pressure, but I really want to do my best every time I step on stage. Having been to countless concerts since I was a kid, I know how meaningful a performance can be to an individual listener. If my energy and creativity are running low on a concert day, I have to try to turn it around, out of respect for the audience and for my collaborators.
I have always loved performing, especially when I can be absolutely present in every moment of a concert. Before I commit to a project, I ask myself: is it something I'm excited to take on? Is there room to make a unique contribution? Will I be able to make the most of my own experience? Will I learn something? If the answers are yes, I know the inevitable ups and downs along the way are going to be worth it.
Practice provides particularly good examples of these ups and downs. Since artistic goals can be lofty, intangible and subjective – which is what makes them so intoxicating – it's easy to get caught up and frustrated. But there will always be some way you can make progress. It could be one note, a new tonal nuance, another line memorised or a new understanding of the piece's architecture. Even if you make only one small improvement a day, that's still 365 points of progress in a year.
Advice I'd give my younger self
I would tell myself that I have the power actively to shape my own narrative.
It's important to pay attention to the signals you receive from your environment — from friends, family, teachers, other role models and society at large. Ask yourself if you agree with them and ask yourself why you feel that way. Do you want to become like someone close to you, or do you want to become the opposite of someone you know? How can you achieve that in the long term? What context you would like to create for other people like you? What kind of support do you need? Once you have answers to these questions, think about engaging with your environment on a bigger scale. What can you comfortably do to make your ideal situation a reality?
This applies to the musical experience, too. As students we grow up in a wonderful tradition of reverence for our teachers. But then we graduate! Learn from your teachers, do what they ask of you, and embrace their knowledge while simultaneously identifying your own instincts and finding ways to bring those ideas across effectively. I always encourage students to be able to play pieces convincingly a few different ways, for example, to give them more choice and to make the transition to independence easier.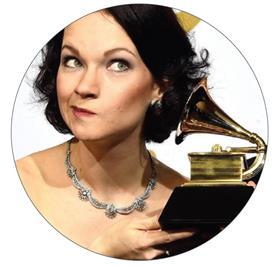 How I cope with nerves on stage
I'm fortunate that my performance nerves lead me in helpful directions. The heightened adrenal response gives me new ideas, encourages me to sink deeper into the music, enables me to react more quickly, and allows me to perceive the audience's response more acutely. All of that adds up to a thrill.
I've found solutions to the physical symptoms. I keep a mint in my cheek so I don't get parched. I know which muscles to relax to stop a concert-induced tremor in its tracks. If a piece feels suddenly foreign, I trust my body to do its thing and I focus on bringing the music across.
Performing can make you feel freer and more powerful if you are able to find something in it that you wouldn't otherwise get to experience. It's live, communal and, in all its vulnerability and beauty, can never be replicated. You are not there to control the concert; you are there to enjoy it.
This article was first published in the May 2017 issue of The Strad