Founded in the 1870s, the award is given annually to the best students from Germany's conservatoires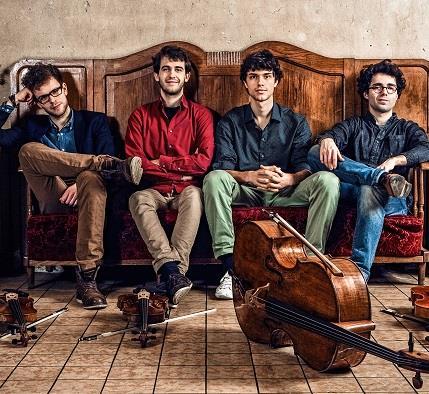 The Vision String Quartet has won the quartet category of this year's Mendelssohn Prize, awarded to outstanding German university and college students by the Prussian Cultural Heritage Foundation in Berlin. The ensemble also receives the Friends of Young Musicians Germany prize and the special prize for best interpretation of the commissioned work.
Founded in 2012, the ensemble comprises violinists Jakob Encke and Daniel Stoll, violist Sander Stuart and cellist Leonard Disselhorst, students of the University of Arts in Berlin and the University of Music Saar.
2016 Mendelssohn Prizes also go to pianist Wataru Hisasue from the University of Music Freiburg and trombonist Žan Tkalec from the University of Music, Drama and Media Hanover.