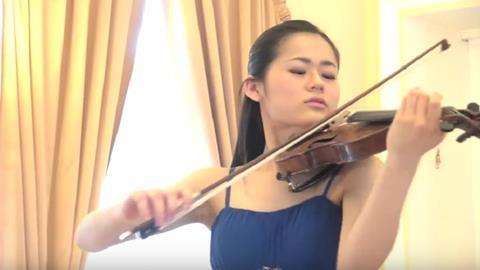 In the video above Yurina Arai performs at the 2017 Jascha Heifetz International Violin Competition in Vilnius, Lithuania - which she won.
The 22-year-old Japanese violinist's programme includes: Zita BružaitÄ—'s Canzona for Solo Violin; Paganini's Solo Caprice op.1 no.22; the Andante and Allegro from Bach's Solo Sonata no.2; Manuel Ponce and Jascha Heifetz's Estrellita; and Szymanowski's Nocturne and Tarantella, op.28.
Arai, who is currently a student of Natsumi Tamai at Tokyo's University of the Arts, receives €10,000 and a number of performance opportunities.