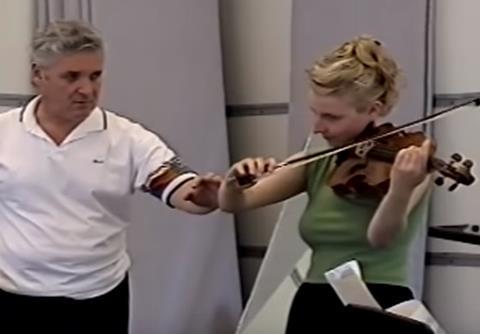 You need to have the mechanism organised so that you can feel free to express yourself - which then becomes Schubert or Beethoven or Brahms. So you must separate the technique from the music. Most of the time when we try to express ourselves we lose the sound. Therefore we lose the meaning of the music. It has to be sound that creates that feeling.'
Pinchas Zukerman gives a viola lesson to Helena Baillie on bow technique, sound production and Galamian scales.
Read: 'Playing the viola is greatly beneficial to all violinists,' says Pinchas Zukerman
Watch: Violinist Pinchas Zukerman performs Wieniawski's Polonaise in D major
Read The Strad's Pinchas Zukerman cover feature in the September 2016 issue – download on desktop computer or through The Strad App.