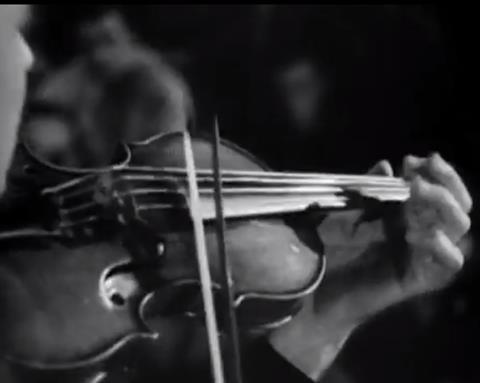 Joseph Szigeti performs Franz Schubert's 1856 work 'The Bee' op.13 no. 9 with pianist Harry Kaufman, in the 1944 film Hollywood Canteen.
Szigeti is one of the players featured in our special edition October issue, guest edited by Steven Isserlis. Find out more about the issue, order your copy, or download the digital edition.
Find out about what it was like to study with Szigeti, with accounts by Andrew Watkinson and Frances Kramer.