A balance of sweetness and strength makes this Prokofiev pairing stand out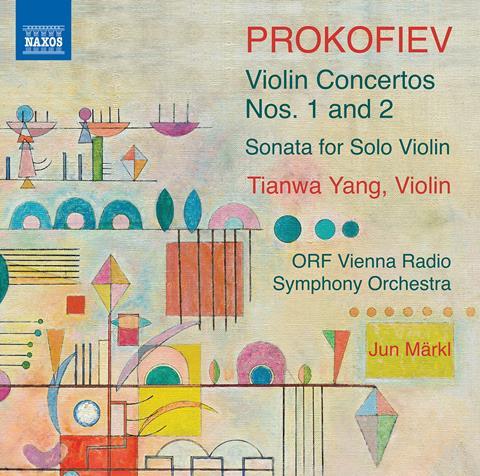 The Strad Issue: December 2021
Description: A balance of sweetness and strength makes this Prokofiev pairing stand out
Musicians: Tianwa Yang (violin) ORF Vienna Radio Symphony Orchestra/Jun Märkl
Works: Prokofiev: Violin Concertos: no.1 in D major op.19, no.2 in G minor op.63; Sonata for Solo Violin in D major op.115
Catalogue number: NAXOS 8.574107
Tianwa Yang is currently on a roll with single-composer collections for Naxos (look up her Sarasate and Rihm), and this elegantly captured all-Prokofiev effort is especially strong.
First up is the Violin Concerto no.1, its theme sketched in 1915 as 24-year-old Prokofiev fell in love, then completed in 1917 having been captivated by the Polish violinist Pawel Kochański playing Szymanowski's Mythes. Yang's silvery legato sweetness is a perfect match for this intensely lyrical work, and the orchestra is equally alive to the score's brightness, pace and array of translucently scored colours. The fairy-like recapitulation of the first movement's opening theme is a delicately luminous knockout from everyone. Equally effective is Yang's sharp-edged clout when the Scherzo takes an acerbic turn.
The Second Concerto of 1935 is an opportunity to appreciate Yang's darker warmth, and the luxurious, heady vibrato and romance she brings to its central movement's soaring lines. Then the buoyant playfulness and folk pep of her Solo Sonata (1947) is a reminder, if one were needed, of the qualities that won her a 2015 ECHO Klassik Award for her solo Ysaÿe album. If you want to cover both Prokofiev concertos in a single album, no need to hesitate here.
CHARLOTTE GARDNER