A musical journey underpinned by compelling performances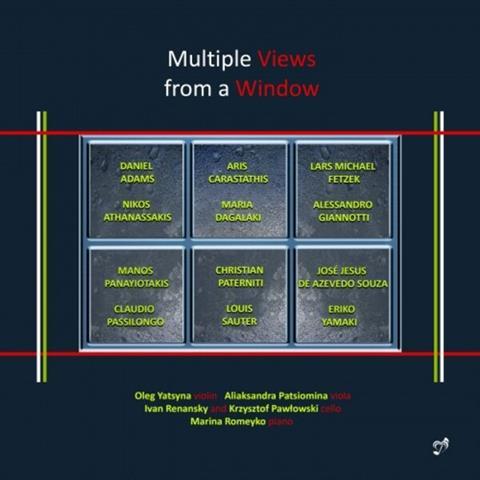 The Strad Issue: March 2023
Description: A musical journey underpinned by compelling performances
Musicians: Oleg Yatsyna (violin) Aliaksandra Patsiomina (viola) Ivan Renansky, Krzysztof Pawlowski (cellos) Marina Romeyko (piano)
Works: Music by Adams, Athanassakis, Carastathis, Dagalaki, Fetzek, Giannotti, Panayiotakis, Passilongo, Paterniti, Sauter, Souza and Yamaki
Catalogue number: PHASMA MUSIC 055
The big question behind this admittedly very rewarding, amply filled disc – which boasts 13 new short works by 12 living composers from across the world – is: why? With repertoire written for combinations of violin, viola, cello and piano, you can't help wondering what brings it all together. Yet no underlying theme or rationale is mentioned in the booklet.
That aside, it offers an eye-opening journey through an eclectic array of composers' concerns and interests, from Aris Carastathis's somewhat Schoenbergian Bitter Land, a powerful, pithy response to his birth country of Greece's years of post-crash austerity, to the slinky bossa nova-meets-Brahms of Claudio Passilongo's elegant Elegia. The performances are powerful and deeply committed: violist Aliaksandra Patsiomina and cellist Ivan Renansky are enjoyably hard-edged in Daniel Adams's dark Interior Junctions, while violinist Oleg Yatsyna is a wonderfully chameleon-like presence, with a hushed, soft-edged, almost vocal tone in Nikos Athanassakis's imploring Invocation, which transforms into piercing, brittle purity in Bitter Land.
The disc's closing track by Eriko Yamaki, which gives the CD its title, brings Yatsyna, Renansky and pianist Marina Romeyko together in a dense, lockdown-inspired creation that draws from them exemplary focus and intensity. Rather disconcertingly, recorded sound varies considerably from track to track, though no specific venues are credited in the CD booklet.
DAVID KETTLE