An influential member of the New York jazz scene, the US-Greek musician had been battling with brain cancer for four years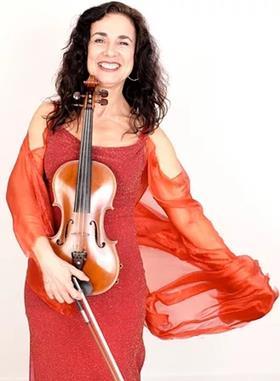 Violinist and composer Elektra Kurtis has died after struggling with brain cancer for four years. She was the founder of Ensemble Elektra, a New York based collective of world jazz musicians of diverse ethnic and cultural backgrounds, and the New York Jazz Philharmonic.
Kurtis grew up in Poland, where she studied at the Warsaw Music Conservatory. During her upbringing, she was heavily influenced by the contemporary music of the 1960s and 70s, as well as the music of Bartok and folk music of her Greek heritage. She also studied at the Sibelius Academy of Music in Helsinki, Finland, majoring in violin performance and pedagogy.
Following studies in Finland, she made New York her home, where she embedded herself in the local jazz scene collaborating with jazz artists such as Henry Threadgill, Steve Coleman, Bob Stewart, Lester Bowie, Leroy Jenkins, Billy Bang. She was at home in a variety of styles, combining jazz with influence from her own ethnic heritage as well as her classical violin training.
With Ensemble Elektra, she toured Finland and the US, as well as recorded several albums between 2000 and 2015. In 2008 she founded the New York Jazz Philharmonic, with the aim of extending jazz beyond the traditional instrumentation of jazz bands and incorporating instruments from symphony orchestra.
Read: Masterclass: Jazz bowings on the violin
Read: 5 tips from Max Grosch for improving jazz rhythm