An outstanding and deeply heartfelt account of Elgar from Benedetti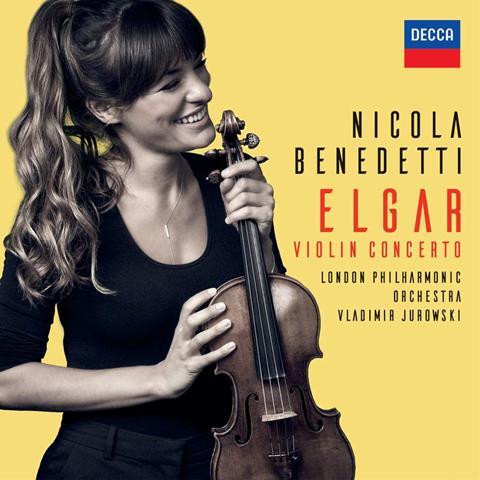 THE STRAD RECOMMENDS
The Strad Issue: August 2020
Description: An outstanding and deeply heartfelt account of Elgar from Benedetti
Musicians: Nicola Benedetti (violin) Petr Limonov (piano)1 London Philharmonic Orchestra/Vladimir Jurowski
Works: Elgar: Violin Concerto in B minor op.61; Sospiri op.701; Salut d'amour op.121; Chanson de nuit op.15 no.11
Catalogue Number: DECCA 485 0949
This is real heart-on-sleeve Elgar. Right from her first entry Benedetti displays fervent emotional depth, and a passion conveyed through rich, eloquent vibrato and subtleties of dynamic that infuse every phrase with expressive energy. She develops Elgar's great musical paragraphs with a combination of strength and intimacy, at times robust and at others delicate and vulnerable. After so many shifting colours the first movement ends in joyful apotheosis. In the long lyrical passages of the second movement she all but quarries sound from the strings, such is its intensity. She is thrilling, here and everywhere, playing high on the G string, and makes much judicious use of portamentos.
There is delightfully agile and capricious playing in the finale, imbued with a happiness which nicely balances the fervour that has gone before. Benedetti caresses the cadenza, full of seemingly private musings. Throughout the concerto her sheer technical command is gripping in itself, exciting in full flow and engrossing in its finesse. Vladimir Jurowski is an attentive and sensitive companion, with the London Philharmonic Orchestra in fine form.
The three short pieces that end the disc are pleasurable sorbets after the sumptuous main course. The recorded sound is also full and well balanced.
TIM HOMFRAY