An exhilarating programme of works for cello and piano captures these composer siblings' high spirits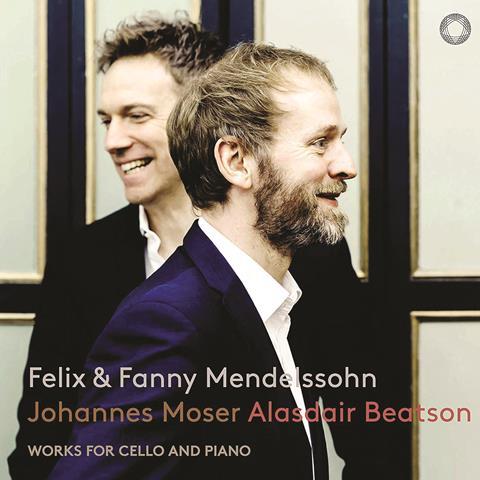 The Strad Issue: November 2019
Musicians: Johannes Moser (cello), Alasdair Beatson (piano)
Works: FELIX and FANNY MENDELSSOHN Works for cello and piano
Catalogue Number: PENTATONE PTC 5186 781
The opening Allegro assai vivace of Felix Mendelssohn's D major Cello Sonata (no.2) is one of those vibrantly exhilarating inventions – belonging to the same family as the first movements of the String Octet, B flat major String Quintet and D major String Quartet – whose exultant, life-enhancing energy sweeps all before it.
Johannes Moser (playing a glorious 1694 Andrea Guarneri) and Alasdair Beatson (on a period Érard dating from 1837) capture the music with unbridled joy and infectious high spirits, as if no finer work for cello and piano existed. Interestingly, their only serious rivals in this respect are Steven Isserlis (on a gut-strung Guadagnini) and Melvyn Tan (who plays a fortepiano) on an outstanding, long-deleted RCA disc.
If Isserlis and Tan tend to play with a concert-hall brilliance of projection, Moser and Beatson tend more towards the chamber room. This works especially well in the less explosive B flat major Sonata, whose gentler outlines Moser responds to with a delectable palette of tonal shadings.
Not only is all of Felix's music for cello and piano included here, but we also have his sister Fanny's G minor Fantasia and her A flat major Capriccio, both exquisite miniatures worthy to stand beside her younger sibling's creative progeny.
JULIAN HAYLOCK