Multitracking brought to a new level of invention by this thoughtful cellist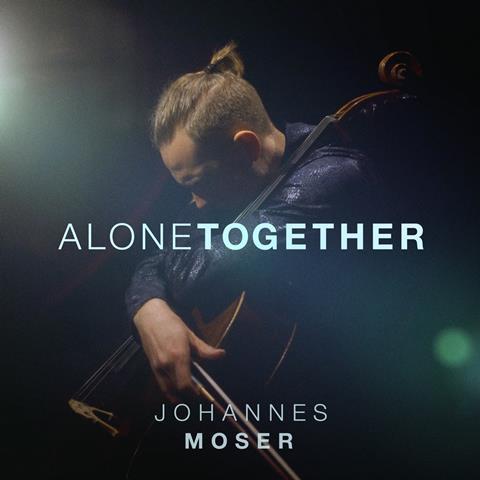 The Strad Issue: August 2022
Description: Multitracking brought to a new level of invention by this thoughtful cellist
Musicians: Johannes Moser (cello, electric cello) Anthony Hewitt (piano)
Works: Music by Grieg, Pärt, Barber, Popper, Casals, Kengel, Ceronna, Reid, Gosfield, Young and Hearne
Catalogue: PLATOON
We probably shouldn't be surprised at something of a surfeit of pandemic-inspired solo and multitracked recordings, as string players grapple with the implications – and creative opportunities – of Covid-caused separation from others. Austrian–Canadian cellist Johannes Moser, however, has clearly been thinking harder than many about those implications, as he reveals in this stuffed-full, freewheeling and joyfully eclectic release.
His premise is simple enough: he has made multi-cello arrangements of existing music, and commissioned new solo works from young composers to weave among them. It's the sheer ambition of the results that really impresses, though – from (among the arrangements) the keening richness of Moser's energetic all-cello rethink of Grieg's Holberg Suite to sheer emotional intensity in a harrowingly intense Barber Adagio. His two Arvo Pärt inclusions – the eight-cello Fratres, and Spiegel im Spiegel with pianist Anthony Hewitt – feel fairly brisk, but show off Moser's gloriously flexible, expressive playing superbly. It's also quite uncanny how Moser maintains such an expressive rhythmic suppleness across the tracks where he's essentially playing against himself.
If anyone were expecting hushed, tormented pandemic pieces from Moser's commissions, they'd be rather shocked by the bold, brash, in-your-face results. Admittedly, Timo Andres builds up gently luminous textures in his melancholy Ogee, and Ellen Reid's Somewhere there is something else highlights Moser's delicacy in its compendium of sounds seemingly cast into space. But Annie Gosfield finds fascinating interconnections between Moser's lyrical, keening cello melodies and radio static in her captivating Ghost Radios & Audio Mirages, while Ted Hearne's standout Lobby Music is a hyperactive, hyper-energised assault of disconcerting hyper-pop that draws the most flamboyant, extrovert playing from Moser on the disc – and, frankly, stops you in your tracks.
There's a lot to take in, and the restless shifts in style and mood between tracks are sometimes refreshing, sometimes frustrating. But there's no questioning Moser's ambition, nor the sheer sense of verve with which he pulls it all off.
DAVID KETTLE