Three composers seen through a glittering Nordic prism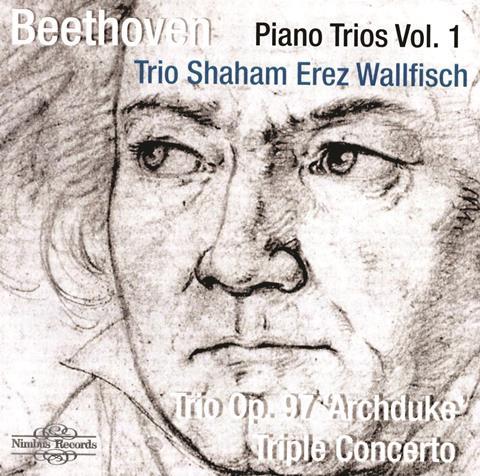 The Strad Issue: November 2019
Description: Three composers seen through a glittering Nordic prism
Musicians: Hagai Shaham (violin) Raphael Wallfisch (cello) Arnon Erez (piano) Orchestra of the Swan/Eckehard Stier
Works: BEETHOVEN Piano Trios vol.1: op.97 in B flat major 'Archduke'; Concerto in C major for violin, cello and piano op.56
Catalogue Number: NIMBUS NI 5978
There's nothing arch about these elegant and open-hearted performances
These musicians have been playing together for a while now, since they met at the Pablo Casals Prades Festival in 2009. In the 'Archduke' Trio there is well-padded playing, lush, warm-toned and full of delicacy: some of the interplay between the strings in the first movement is delightfully light and playful, particularly in the pizzicato passage.
The opening of the scherzo has a similar dry delicacy and humour. The worming chromatic passage slithers inexorably into the joyful piano outburst. The opening of the Andante cantabile is a study in note placing, with the slightest touches of rubato and emphases: the two-note string lead into their first melody is itself a small joy. The movement floats along, light, airy and sublime. The finale is earthy, dramatic and elegant.
Beethoven's 'Triple' Concerto is cheerful, with perky rhythmic zest. Cellist Raphael Wallfisch, who gets a generous share of the limelight, shapes his many melodies with patrician distinction. The three, separately and together, are a great triple act, the strings duetting in perfect accord, with some terrifically clear, punchy staccato playing and real power in the climaxes. The Largo is a seamless reverie, and the Finale is vigorous and open-hearted. In both works the recording is clear and well balanced.
TIM HOMFRAY