Confessional, alluring music that lingers long in the memory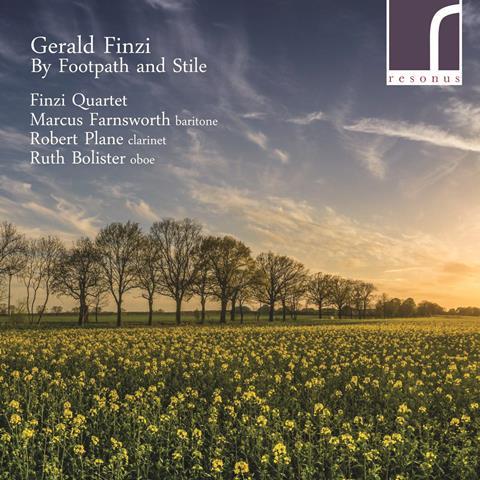 The Strad Issue: September 2019
Description: Confessional, alluring music that lingers long in the memory
Musicians: Finzi Quartet, Marcus Farnsworth (baritone), Robert Plane (clarinet), Ruth Bolister (oboe)
Works: FINZI Romance op.11; By Footpath and Stile op.2; Prelude; Interlude op.21; Elegy op.22; Five Bagatelles op.23
Catalogue Number: RESONUS RES10109
Beguilingly recorded in the glowing acoustics of All Saints' Church, East Finchley in 2012, the eponymous Finzi Quartet performs with such tender feeling, alluring sonority and intuitive phrasing that it's impossible to imagine this music better played.
Such is the ensemble's impeccable sense of timing that there are phrases in Christian Alexander's transcriptions of the Prelude, op.11 Romance and op.22 Elegy that one might wish would go on for ever. Unfashionably for a composer active during the first half of the 20th century, Finzi viewed music as a confessional for his innermost thoughts and feelings, and time and again in these exemplary performances one is struck by the strange sensation of innocence and experience coexisting.
Of the remaining works in this recital, most familiar by far are the Five Bagatelles (originally for clarinet and piano), each one a miniature gem in which Robert Plane's immaculate intonation and golden tone blends seamlessly with the quartet's gently pulsating accompaniments, most unforgettably in the Forlana.
No less ravishing is Ruth Bolister's creamy oboe in the op.21 Interlude, a haunting work that fuses sublime contentment with ominous harmonic inflections.
Gifted baritone Marcus Farnsworth joins the quartet for the early song collection By Footpath and Stile, capturing the music's world-weary nostalgia with a gentle intensity that haunts the memory long after it has ended.
JULIAN HAYLOCK