Dennis Rooney hears the performance from the Dryfoos Auditorium, Kravis Center for the Performing Arts in West Palm Beach, Florida, on 7 November 2022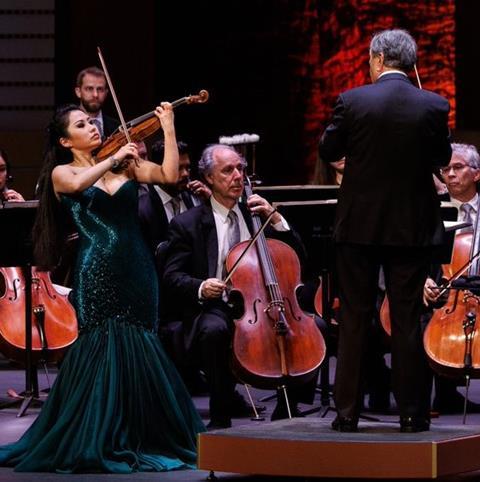 Sarah Chang appeared as soloist in the opening concert of the Palm Beach Symphony's 49th season, performing Bruch's Concerto no.1. Now 42, Chang long ago passed beyond the status of a child prodigy, but her relationship with this concerto goes back to 1985, when she performed it for her audition to the Juilliard School aged five. She recorded it with the late Kurt Masur, and has given frequent live performances. It was thus surprising that she made such a disappointing impression on this occasion. Dryfoos Auditorium is not especially kind to string soloists, and at times she was covered by the full orchestra. However, it was her poorly controlled intonation, excessive vibrato and drab tone that characterised the first two movements of the work. This was particularly disappointing in the Adagio, whose cantabile phrases were short on eloquence. In the Allegro energico finale, she suddenly and mysteriously assumed the persona of a major soloist, playing with a brilliance and bravura not previously on display. She was aided by an orchestra accompaniment conspicuously more alert and supportive.
Schwarz and the orchestra strings opened the programme with a highly satisfying account of David Diamond's 1944 Rounds for String Orchestra – arguably his most familiar work – and concluded it with a mainly lacklustre traversal of Brahms's Symphony no.2.
DENNIS ROONEY
Photo: IndieHouse Films