The winner of last year's Lionel Tertis competition made his Wigmore Hall debut on 10 February, with pianist Robert Markham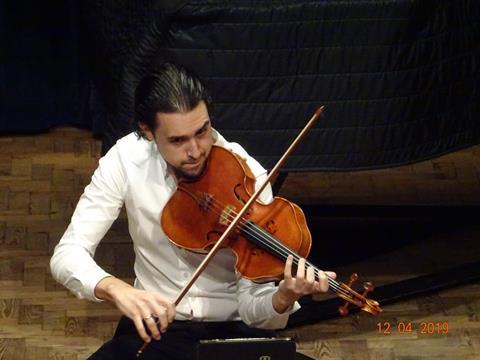 Violist Paul Laraia appeared at Wigmore Hall as winner of the 2019 Lionel Tertis International Viola Competition. He opened with Hindemith's Sonata op.11 no.4, and caught all its moods, from faux-naïf elements to torrid, rapid-fire passagework. Two of American–Israeli violist Atar Arad's set of twelve Caprices were interspersed in the programme, of which the first to appear, no.8 'Paul', is full of good, challenging caprice stuff, with double-stops, rapid scales and ricochet bowing, executed with flair. He performed Roxanna Panufnik's Canto for solo viola, written for the competition, with style and a touch of showmanship, from its rich opening Jewish chant through arpeggiations, double stops and harmonics, all designed to put players through their paces. In Frank Bridge's Two Pieces for viola and piano he was simple and eloquent in the Pensiero before really hitting his stride with the Allegro appassionato, passionate indeed, with vibrant playing.
After the interval came a well-shaped account of Bruch's Romanze op.85 (though with lapses of intonation) and Arad's First Caprice, 'Rebecca', with Laraia dashing off lots of left-hand pizzicato. He finished with an eloquent account of Rebecca Clarke's Sonata, vibrant at its opening, with whispering, nicely moulded melodies in its final Adagio before a splendid triumphal finish.
TIM HOMFRAY