Edward Bhesania visits London's Kings Place for the performance of Picforth, Alex Mills and Nico Muhly on 20 January 2023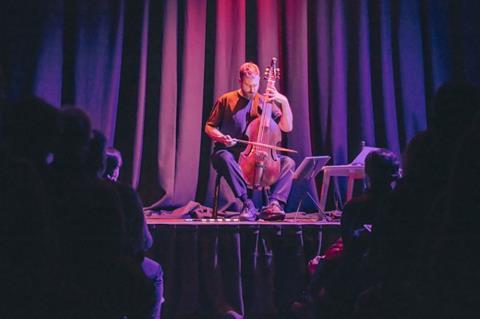 Kings Place's year-long deep-dives into a particular theme continue with 'Sound Unwrapped', exploring the spatial dimension of performance. Former Fretwork gamba player and inveterate collaborator Liam Byrne (right) was joined by a d&b Soundscape, with a grid of overhead multiple speakers surrounding the audience. It was across this array that the sound created by Byrne, and the accompanying live electronics, was diffused.
Radiating a relaxed vibe throughout (even when his laptop at one point was overwhelmed), Byrne opened with an In nomine (c.1578) by Picforth, its five-part texture building up in real time through looping. The natural-sounding amplification let the lightest of Byrne's touches to appear close-up.
Jumping to the present Alex Mills's Suspensions and Solutions (2017) used delays, reverb and other processing to reflect the differing properties of the title's mixture-types. After a return to the Renaissance with a tiny pre-recorded three-part madrigal, the final work was a version with live electronics of Nico Muhly's Long Phrases for the Wilton Diptych, a 2015 piece for the National Gallery.
The meditative, immersive experience was made the more intimate with Byrne attending so closely to the sounds that would linger in time, layering up the harmonic environment around us.
EDWARD BHESANIA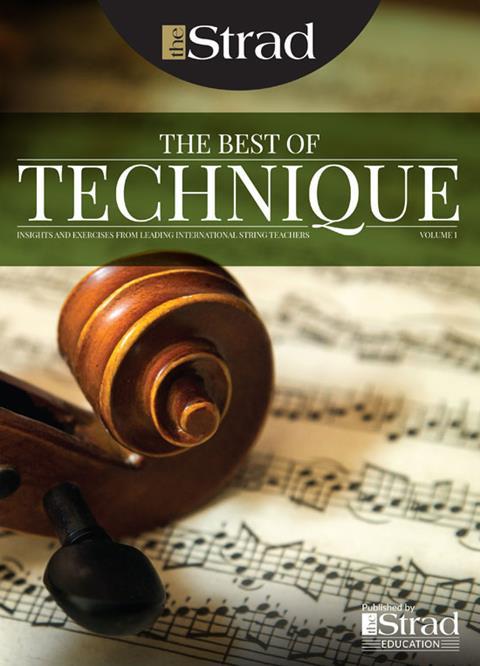 In The Best of Technique you'll discover the top playing tips of the world's leading string players and teachers. It's packed full of exercises for students, plus examples from the standard repertoire to show you how to integrate the technique into your playing.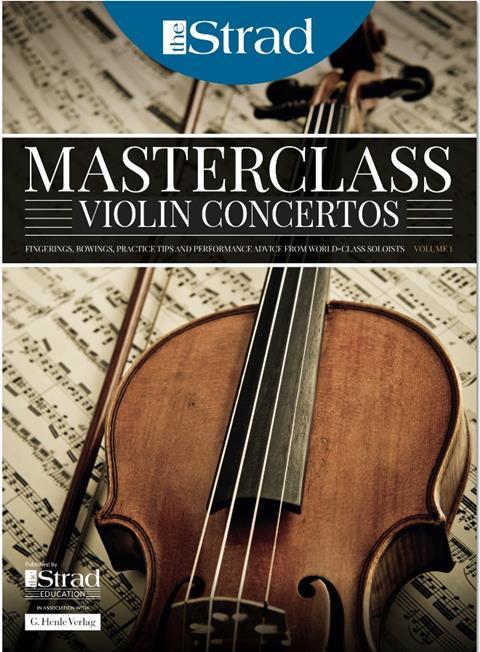 The Strad's Masterclass series brings together the finest string players with some of the greatest string works ever written. Always one of our most popular sections, Masterclass has been an invaluable aid to aspiring soloists, chamber musicians and string teachers since the 1990s.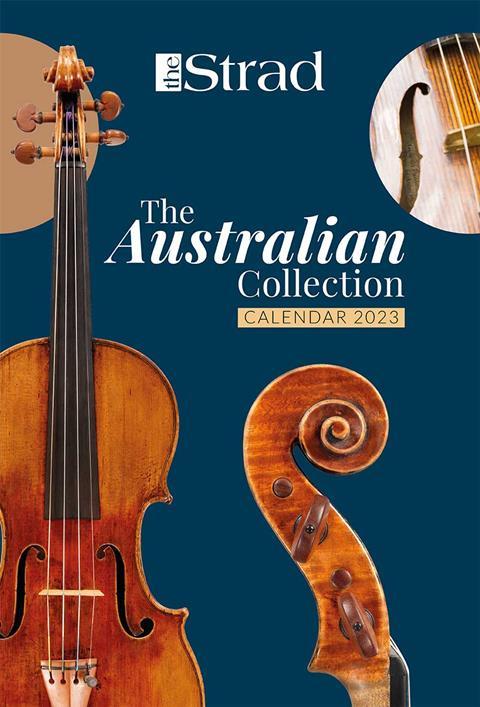 This year's calendar celebrates the top instruments played by members of the Australian Chamber Orchestra, Melbourne Symphony, Australian String Quartet and some of the country's greatest soloists.