Edward Bhesania hears the performance of Rebecca Clarke, Palestrina, Tallis, Vaughan Williams, Bridge, Ravel, Martinů and Bartók at London's Wigmore Hall on 31 May 2023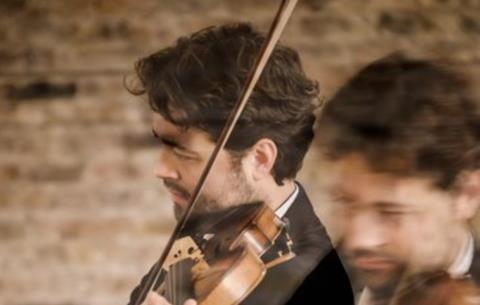 For those not enamoured of viola recitals, Lawrence Power is a tonic. As this Wigmore Hall concert again proved, his programming is so imaginative and his musicianship so independent of his instrument that it's the message, not the medium, that is paramount.
This celebration of British–American violist and composer Rebecca Clarke (1886–1979) interspersed the three movements of her early Viola Sonata, and two of her other pieces, alongside a range of music that inspired her – from Palestrina and Tallis to Vaughan Williams and Bridge to Ravel and Bartók.
There was a magical, timeless pastoral mood in Clarke's Morpheus – showing a debt both to Vaughan Williams and Debussy; and a quasi-Expressionistic swirling of energy in the finale of Martinů's Viola Sonata. Power downsized to the violin for Ravel's early, single-movement Sonata, beguiling in its insouciant lyricism, and for Bartók's Romanian Dances, though the bowing in the 'Sash Dance' and the 'Fast Dance' took rustic to the extreme.
To close, Power gave a richly expressive performance of the Adagio from Clarke's Viola Sonata, underlining its rich drama and reminding us of his easy command of his instrument. The same was true of his pianist, Simon Crawford-Phillips, whose mastery of style and technique throughout was complete.
EDWARD BHESANIA