A revelatory viola arrangement of a saxophone concerto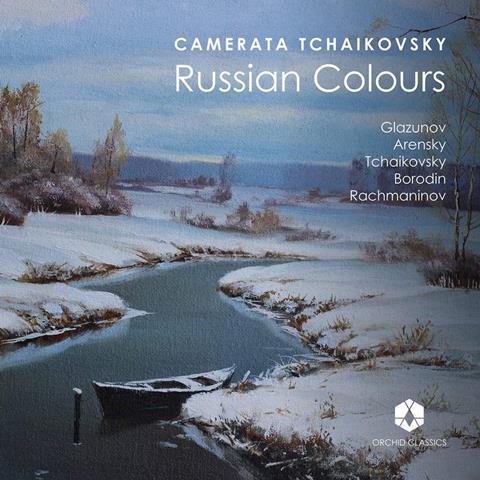 The Strad Issue: September 2020
Description: A revelatory viola arrangement of a saxophone concerto
Musicians: Camerata Tchaikovsky/Yuri Zhislin (viola)
Works: Glazunov: Saxophone Concerto in E flat major (arr. Zhislin for viola and string orchestra). Arensky: String Quartet no.2. Tchaikovsky: Andante Cantabile from String Quartet No.1. Borodin: Nocturne from String Quartet no.2. Rachmaninoff: Vocalise
Catalogue Number: ORCHID CLASSICS ORC100136
What's this, Elgar's long-lost Viola Concerto? Not quite – Tertis filled that gap by arranging the Cello Concerto – but listen to the opening bars of Glazunov's Saxophone Concerto, in Yuri Zhislin's own arrangement, and the likeness of their contemporary voices (the Englishman born eight years before the Russian) is striking. There is the same broad cantabile quality to the main melody, the same gentle yearning to its contrapuntal unwinding, even a similar pastoral quality to Glazunov's dance-like finale.
In Zhislin's hands it's quite a discovery: more supple and soulful than the original, I fancy, for anyone who isn't a saxophonist themselves. So would be the string-orchestra arrangement of Arensky's Second Quartet – not only the familiar theme-and-variations central movement – had the excellent Amsterdam Sinfonietta version not appeared a matter of months ago. However, I prefer the chaste phrasing and cleaner Orchid Classics sound over the hair-trigger attack and sumptuous Channel Classics engineering of the Amsterdam recording, and I like Zhislin's greater use of contrast between solo and tutti voices.
Even the trio of lollipops by Tchaikovsky, Rachmaninoff and Borodin has something to offer beyond soothing background-radio repose: that individual sound, sweet yet urgent in the Russian tradition, which Zhislin held so dear when he set down his 'six pillars' of string playing for The Strad (bit.ly/2O7QXwi). The booklet names each member of Camerata Tchaikovsky – some UK-resident Russians like Zhislin – and rightly, for they play with the collective individualism of a quartet.
PETER QUANTRILL