Listening to Jacques Thibaud always makes Steven Isserlis smile. From October 2013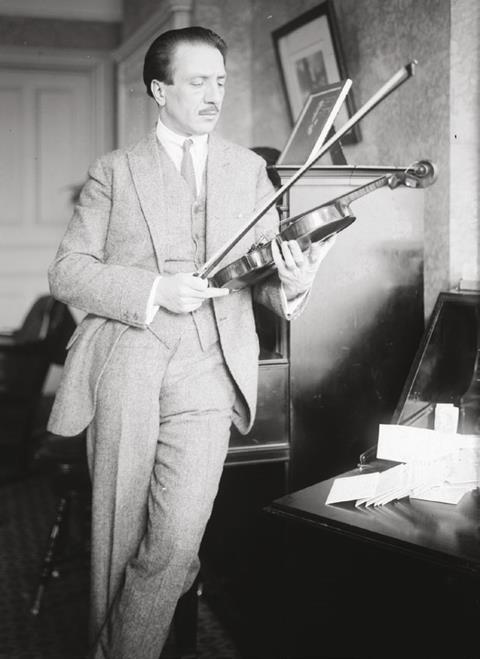 Discover more Featured Stories like this in The Strad Playing Hub
This article appeared in the October 2013 issue of The Strad
'A star from heaven' was Pablo Casals' verdict on Jacques Thibaud. Today, Thibaud is remembered chiefly for his participation in the recordings of the Cortot–Thibaud–Casals trio; but those recordings, wonderful though they are, represent only a small part of his career. Thibaud was a major force in his own right, with a unique musical voice – a charm, a charisma to his playing – that was all his own.
Thibaud was born in Bordeaux in 1880. His talent showed itself early on, one of his first admirers being Eugène Ysaÿe, who was to remain a lifelong friend and supporter. Thibaud entered the Paris Conservatoire at the age of 13; but, curiously, his success there was limited, and it was not until the conductor Édouard Colonne heard him playing in a café and invited him to join his famous orchestra that Thibaud started to be taken seriously as a concert violinist. Even then, it was only when he got the chance to deputise for the leader of the orchestra, and created a sensation playing the violin solo in the Prélude to Saint-Saëns's Le déluge, that Thibaud's career really took off. Success thereafter came fairly swiftly, and for the next 50 years – until his tragic death in a plane crash – he remained one of the most famous violinists in the world.

Listening to his discs today, I find myself smiling through much of the playing; it exudes charm, joy, and an extraordinary sense of beauty. But there is much more to his playing than just charm or beauty. Behind his debonair, light-hearted exterior (Casals remembered him behaving 'like a child, a naughty child'), Thibaud seems to have been a complex, even tortured personality. His performances can be deeply moving – none more so perhaps than his 1940 recording, with Marguerite Long and others, of Fauré's G minor Piano Quartet, made on the very day that Holland was invaded. Thibaud's son was in the front line, and was to perish just two days later. It's no surprise that Thibaud's playing conveys such powerful intensity; but it never loses its radiance, flexibility, or simplicity – that simplicity that is a feature of all his performances.
Thibaud has been described as a 'natural product of the French school'; but that description is a little misleading, for he was at home in all styles. His Bach, for instance, is wonderfully fresh and dancing – in his recording of the Fifth Brandenburg Concerto with Cortot et al, or in his Preludio and Gavotte from the E major Partita (played with Schumann's piano accompaniment, so convincingly that one almost wonders why it's not always played that way!). His Beethoven is also magnificent – not just in his marvellous recordings of the 'Kreutzer' Sonata with Cortot and the 'Archduke' Trio with Cortot and Casals, but also in a serene and beautiful live performance of the Beethoven Concerto from his late years, fortunately captured for posterity. It's remarkable how Thibaud manages to draw the orchestra into his interpretation, both in this and in the performance of the Brahms Concerto described below. Thibaud could have paraphrased Falstaff: 'I am not only musical in myself, but the cause that musicality is in other men.'
Of course, Thibaud shines naturally in French repertoire and in little pieces – incomparably so. In the realm of chamber music, all the recordings with Cortot and Casals are glorious; it is only a pity that they recorded so little. (It's especially sad that they did not record the great Fauré Trio, of which they gave the second performance.) As a youngster, I used to listen again and again to their recording of Haydn's 'Gypsy Rondo' Trio. I loved the way Thibaud and Casals play off each other – Thibaud a tad more sentimental, certainly, but all the more loveable for that. If proof were needed, the fact that Thibaud holds his own with the other two giants is ultimate proof of the strength of his musical personality. Sadly, Casals and Thibaud's friendship was to end badly, Casals becoming infuriated by Thibaud's laissez-faire attitude (it seems to have been no more than that, unlike Cortot's more sinister stance) to the Nazis; but at least Casals would reminisce fondly in later years about his old friend and partner.
If I had to choose just one Thibaud recording I would go for his live recording of the Brahms Concerto, made all too shortly before his death. I suppose that some people would describe the performance as a disaster. (Thibaud, like many truly original musicians, seems often to be best appreciated either by those who know a lot about music, or by those who profess to know nothing. It's the in-betweens that sometimes miss the point.) Here he is clearly nervous, the intonation less than perfect and the bow occasionally shaky. But oh – the spirit! From the touching intimacy of the lyrical passages in the first two movements to the outrageous joie de vivre of the finale, the whole thing is a delight and a treasure. Thibaud's art transports us to a better world.
STEVEN ISSERLIS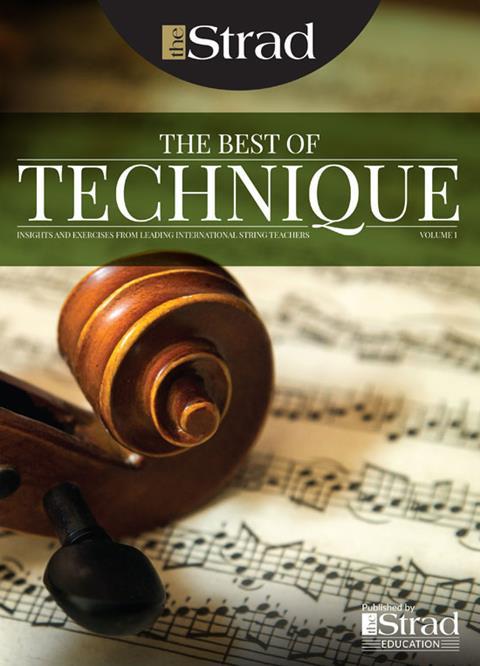 In The Best of Technique you'll discover the top playing tips of the world's leading string players and teachers. It's packed full of exercises for students, plus examples from the standard repertoire to show you how to integrate the technique into your playing.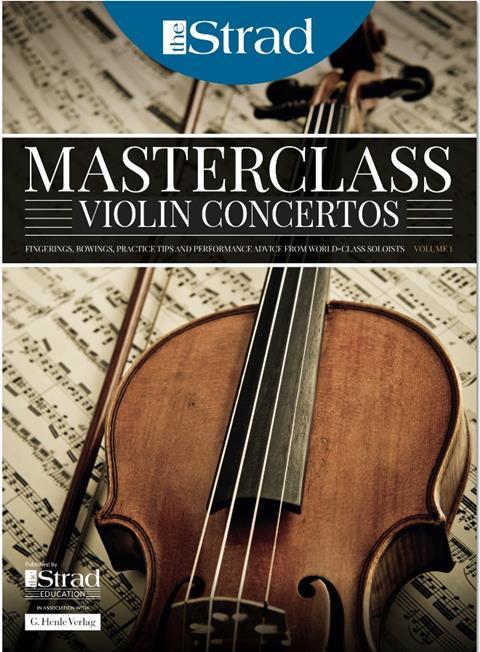 The Strad's Masterclass series brings together the finest string players with some of the greatest string works ever written. Always one of our most popular sections, Masterclass has been an invaluable aid to aspiring soloists, chamber musicians and string teachers since the 1990s.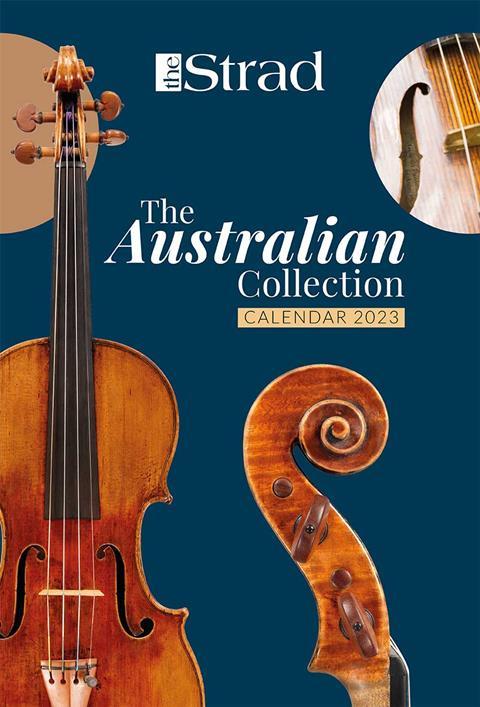 This year's calendar celebrates the top instruments played by members of the Australian Chamber Orchestra, Melbourne Symphony, Australian String Quartet and some of the country's greatest soloists.