Collaborating with a composer and working on contemporary works feeds inspiration for traditional works, and vice versa, writes cellist Amalie Stalheim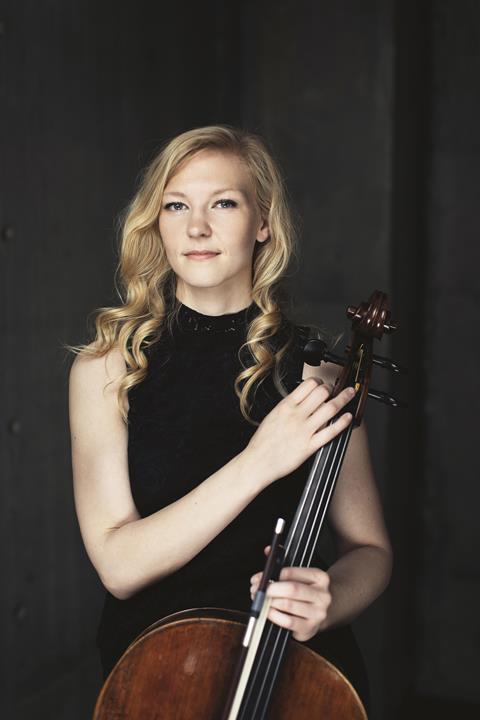 Discover more Featured Stories like this in The Strad Playing Hub
Growing up with a composer dad it's been natural for me to combine traditional standard repertoire and to be part of a creative process of a new piece of music. I was encouraged at an early age to ask questions, add my own suggestions, and try alternative playing techniques at home in our living room when my dad wanted to try out things for his orchestral pieces, operas and string quartets.
A big part of my life as a soloist is to commission and perform contemporary music in addition to touring with the standard repertoire. Until now I have commissioned and premiered six new cello concertos (the seventh is on the way), recorded several of them, plus premiered several pieces for chamber music and solo pieces for cello. I believe it's important to take an active role as a musician to form and extend the cello repertoire and be part of building bridges between the time I am living in and the music that's being composed today.
Through a collaboration with a composer you're given the possibility to investigate, experiment, create and work with something entirely new and unique for your instrument. There are so many fantastic composers today and I've been very fortunate to collaborate with some who have shaped my playing in so many ways. So here are some tips for anyone who's thinking about commissioning a piece.
Like in any close relationship in life, dialogue is the most important part of a collaboration with a composer. It goes for the whole process, from the initial contact, why you want to collaborate, what you're expecting, and when you're expecting it, the musical vision, which orchestra to collaborate with, funding, the world premiere and how to keep the music alive after the first performance. It's crucial to be on the same page of expectations and to be honest about what you're seeking in the particular collaboration.
Discussing and exchanging ideas develops the creative process in ways it wouldn't if you were only relying on a single pair of ears. Often the composer is not an expert in cello or cello technique, which leads to the next important step in commissioning a piece: workshops. Personally I like to be involved in the development of the piece from the very beginning. In the first part of the process I try to stay open minded to all ideas, like a brainstorming. This can for example be to show each other what type of music you like and play excerpts from pieces that speak to you. Having a few reference tracks will help the process of understanding what type of music that makes your heart beat faster.
In the next step, when you have more concrete material to work on, honest reactions and communication are important in order to find the path that feels right to both the composer and musician.
I've always found a lot of inspiration in artists such as Rostropovich, Fournier, Piatigorsky, who all played a very big part in expanding and contributing to the cello repertoire. Imagine the cello repertoire today, without the 100+ pieces that were commissioned and/or dedicated to Rostropovich during his lifetime. All these three great cellists were present in the room with composers such as Prokofiev, Britten, Shostakovich, Lutoslawski, Dutilleux and Poulenc, helping and suggesting when composing cello concertos or sonatas.
Like the great cellists of the 20th century, I think combining both traditional and contemporary music is key. This is so important in my life as a musician and to preserve the tradition and keep the musical heritage alive. Sure, combining the two leads to longer practice sessions and more repertoire to juggle - for example, practising the challenging passages in Dvořák and at the same time figuring out the vision of a completely new piece.
But for me they compliment each other and they need each other to be able to grow. To play music that's mirroring the current society helps me to keep Schumann and Haydn relevant for an audience today. Revisiting one of the traditional concertos after working on a new concerto can be quite eye-opening. It can make me forget about the norms and traditions linked to the standard repertoire and therefore I dare to go deeper into the material and the specific composer's vision, instead of focusing on what other cellists through time have done. Playing contemporary music allows me to be more free in my own music making.
As a young female artist it's also important for me to work towards more equality regarding classical music composers. My goal is to commission music from people with different genders, backgrounds, ages and musical style. This is my way of contributing to a more diverse classical music industry.
I believe there are many amazing composers today who need and await challenges and commissions from musicians with strong ambitions and visions to expand the repertoire. To bring a new piece of music into the world is an incredible experience, and I for one love to dive into a brand new piece and see a unique world of music and sounds unfold.
Amalie Stalheim and pianist Christian Ihle Hadland's new album Stravinsky, Poulenc & Debussy: Works for Cello and Piano is out now on LAWO Classics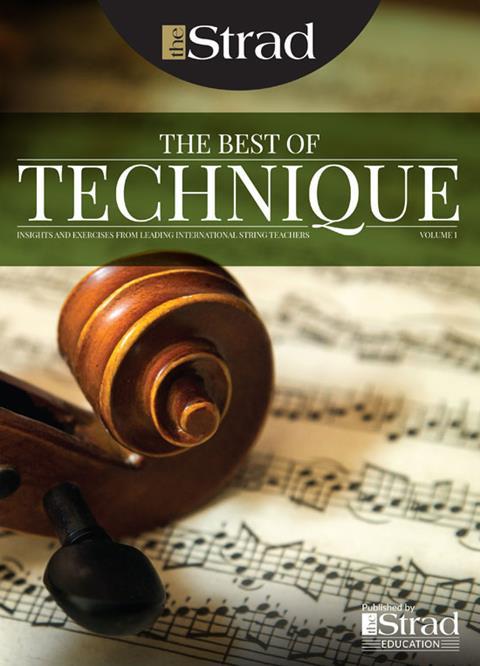 In The Best of Technique you'll discover the top playing tips of the world's leading string players and teachers. It's packed full of exercises for students, plus examples from the standard repertoire to show you how to integrate the technique into your playing.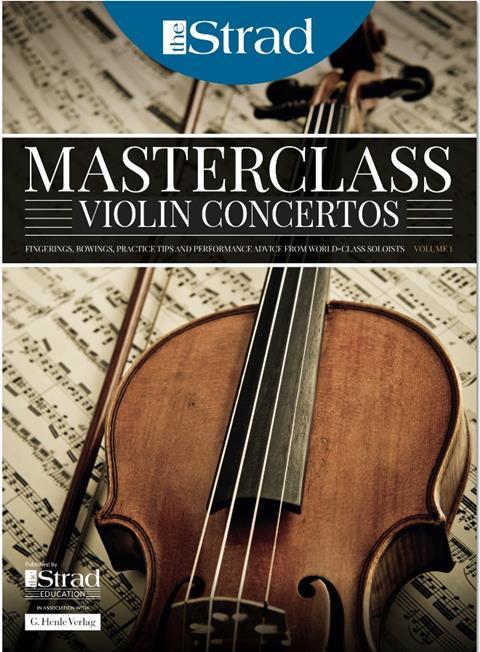 The Strad's Masterclass series brings together the finest string players with some of the greatest string works ever written. Always one of our most popular sections, Masterclass has been an invaluable aid to aspiring soloists, chamber musicians and string teachers since the 1990s.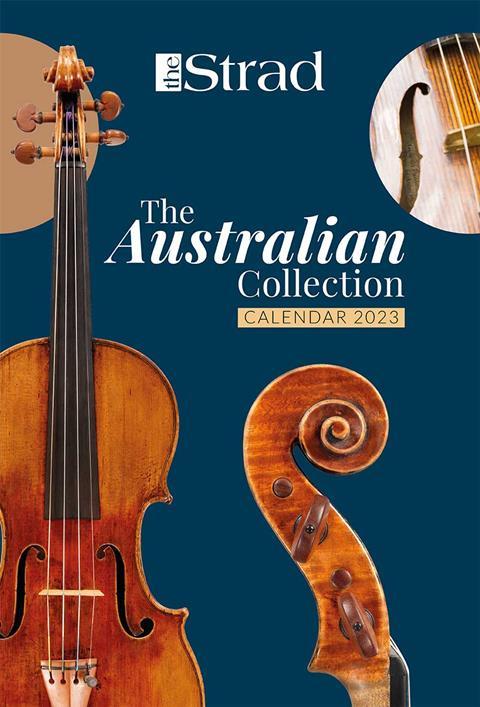 This year's calendar celebrates the top instruments played by members of the Australian Chamber Orchestra, Melbourne Symphony, Australian String Quartet and some of the country's greatest soloists.