Ahead of an appearance at the Cheltenham Music Festival, the violinist reflects on the theme for this autumn's Two Moors Festival, Home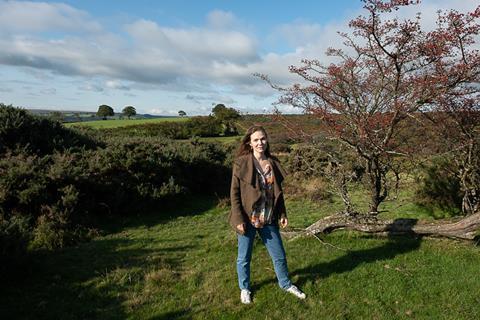 Discover more Featured Stories like this in The Strad Playing Hub
It's sometimes hard to pinpoint from where an idea germinates - this year's theme of Home for the Two Moors Festival had various starting points:
A renewed interest in how the so called Classical genre absorbs all other genres, world, jazz, folk, popular, and all the fuzzy and tantalising areas that sit between the boxes of categorisation (which led to inviting the Swingles, combining Haydn and Scottish folksong, programming Bartok, Ravel, Debussy and Brahms)
My personal thoughts about what home means, as its purpose and a sense of creating a home and its importance took on new dimensions since becoming a mother (also Debussy, Poulenc, Purcell, Bach, Britten)
My ongoing awareness of the huge refugee crisis, certainly the biggest in our modern history, and what it might mean to lose your home, and to try to rebuild it (our Festival commission and works by Bloch and Tchaikovsky in particular)
Plus the new focus on home in the popular conscience and media since the pandemic, for example with working-from-home becoming the new normal and the surrounding discussions (Gavin Plumley's wonderful new book, A Home for All Seasons).
The subject of Home is so vast and so universal that programming around it is rich in possibility. Yet, as you might have seen from my starting points, there are many more questions in my mind than answers. A sense of home, what it is that makes us feel at home, whether it comes from within or without, a land, a sense of belonging, a taste, a smell, a sound, the stories passed down to us and the new ones that we make, and how that affects how we each live, is a question with as many answers as there are people.
Luckily, through music, we tell stories which are emotional and psychological but not didactic, and it feels like the perfect medium to explore these questions.
Personally, though I have lived in the UK all my life (albeit always in London), I rarely feel English. As a child I would say I'm half American, half Jewish, half Scottish (actually only a quarter) and half English. So that's two people right there! This certainly has given me great freedom but also a sense of watching from the outside. Identity is a many faceted kaleidoscope, no doubt. And I have always lived in safety, in comfort, with a close family around me.
In fact, my childhood home environment was full of beautiful and fascinating things to look at, books to pick up, music of all genres to listen to, adults arguing over all sorts of things, that there's no one piece or type of music that represents Home for me, but rather a rich and eclectic environment, which makes me feel I can relax - and I feel that this is reflected in the music presented this year.
I have named one of the key festival programmes 'Homecoming'. It explores the central question of what it means to feel at home, and where that feeling can come from. Centred around some of our most ancient folk songs, and including soul-soothing Bach and works exploring the cultural heritage of the performers, it also contains our Festival World Premiere Commission. Deborah Pritchard is writing a new work for voice, violin and piano entitled Liberty and using texts from Maya Angelou, Emily Dickenson, and John Donne, exploring where a sense of freedom can come from.
I met Deborah through the inspirational Ruby Hughes, who will be singing here, and we three spent some time together talking about home, family, and who we are and might become - nothing so constant as change. Deborah is deeply spiritual and so her work is often informed by this, exploring the search for a sense of home, freedom, and peace from within, rather than our surroundings in this new work. Preceding the concert there will be a poetry reading and talk by Deborah's partner, the poet and human rights activist David Neita, particularly known for his work with the Windrush generation.
Also included in this programme is Vaughan-Williams's The Lark Ascending. I find in this work a great sense of loss, of nostalgia for a world gone forever, of something almost tangible but always out of reach, and as the bird flies higher and higher, does the work ever really end or perhaps it simply disappears out of our earthbound sight? Perhaps this combination of exquisite beauty and sense of loss and searching explains some of its eternal popularity, and why it touches so many people so deeply. While I'm not able to be playing at this year's Festival as the timing coincides with baby no.2 arriving, I'm hugely looking forward to joining the CBSO for the opening night of Cheltenham Music Festival in what will be my last concert for a few months this weekend. It feels very appropriate to wave au-revoir to the concert platform for a short time with the Lark.
Another piece that encapsulates a central concept of the programming in Bartok's Contrasts, a glorious example of Bartok's complete sublimation of folk music into his own language without any pastiche, and combining the heady influence of jazz and the genius of Benny Goodman - totally irresistible to me!
I also wanted to explore the idea of involuntary memory which Proust developed with such depth and delicacy. So often, it's hard to put our finger on what it is that makes us feel at home; a sound we might not even be aware we hear, a fragment of melody, a smell, a taste, the sensation of a fabric or a wall, or any combination of subtle sensations which can vividly take us to a particular moment or place in time from the past, or a general sense of 'feeling at home'. We have a day exploring Proust's musical world and how central the idea of involuntary memory was to his work. So much of the music he loved was sensual, evocative, and steeped in a sense of otherworldly poetry, and we'll be recreating his Paris Ritz Le Concert Retrouvé, as well as presenting chamber music and song works central to the world he inhabited, by composers including Fauré, Saint-Saens, Hahn, and Poulenc.
Our final concert, entitled Gemutlichkeit, begins with the gloriously affirming Schubert Trio in B flat major, opening with those confident peals of shared laughter passed around the trio, which cannot fail to bring joy to all, before diving into songs by Brahms and Mahler, evoking a warmth and loving acceptance which, at its best and least complicated, is what Home can bring us in its happiest moments.
Tamsin Waley-Cohen performs The Lark Ascending with CBSO at Cheltenham Music Festival on 8 July
Tickets are now on sale for the Two Moors Festival: Dartmoor 5-8 October & Exmoor 12-15 October
The world premiere of Deborah Pritchard's song cycle Liberty is on 13 October
https://www.twomoorsfestival.co.uk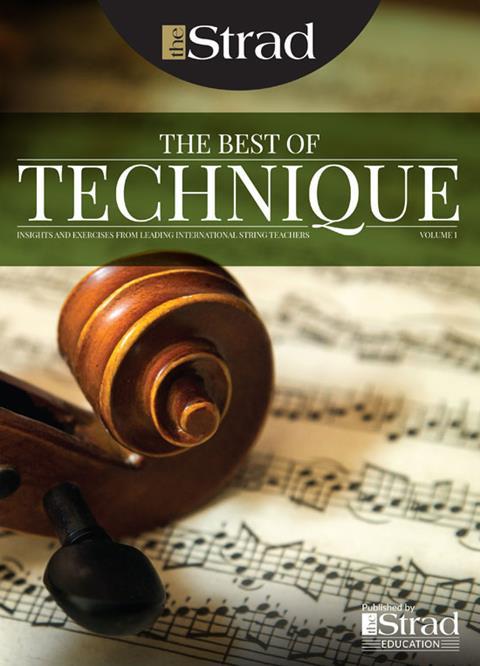 In The Best of Technique you'll discover the top playing tips of the world's leading string players and teachers. It's packed full of exercises for students, plus examples from the standard repertoire to show you how to integrate the technique into your playing.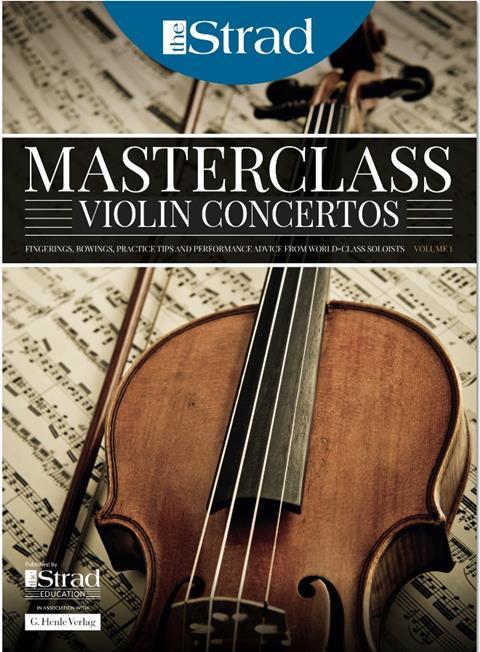 The Strad's Masterclass series brings together the finest string players with some of the greatest string works ever written. Always one of our most popular sections, Masterclass has been an invaluable aid to aspiring soloists, chamber musicians and string teachers since the 1990s.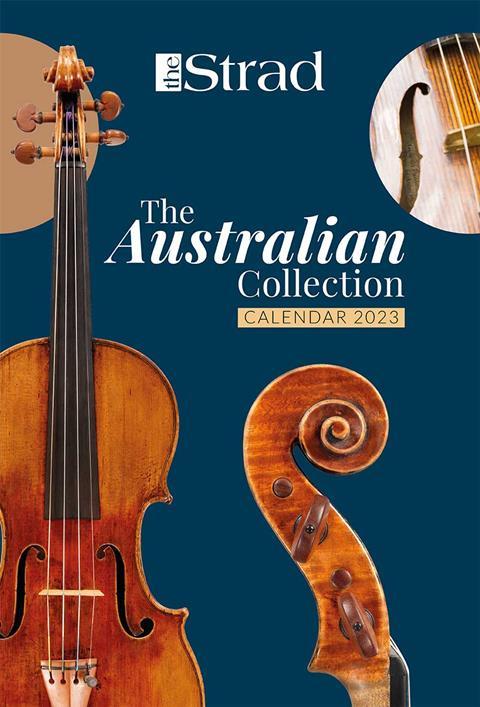 This year's calendar celebrates the top instruments played by members of the Australian Chamber Orchestra, Melbourne Symphony, Australian String Quartet and some of the country's greatest soloists.