The violinist reflects on performing for the King, the significance of the British Monarchy and its effect on the UK's export of arts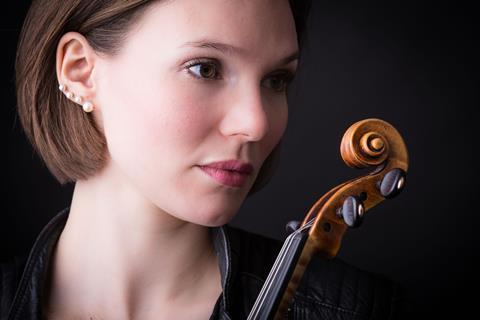 Discover more Featured Stories like this in The Strad Playing Hub
As we begin a new era with Charles III as our King, there is inevitably much discussion about the purpose of the Monarchy in our fast-changing and seemingly fragmented world. Yet, one only needs to see that extraordinary list of attendees for the late Queen Elizabeth's funeral to know that so called 'soft power' has incredible force, both nationally and internationally. Perhaps no other funeral of anyone on the globe would have commanded such an outpouring of respect from such diverse communities and leaders across the world. Perhaps it's not so 'soft' after all. We are, in the end, creatures of the imagination, and all civilisation is built upon our imagined structures and ideals.
As the Queen's coffin was about to leave Balmoral for the last time, BBC TV Laura Kuenssberg's Show broadcast me playing a Bach Sarabande to accompany images of HM The Queen on Sunday morning. It brought back memories of performing for both for the late Queen and for our new King Charles III.
Previously as a small child, I performed at the 50th anniversary celebration of VE Day at the Coliseum, where I felt with that child's instinct for meaning, how much this celebration meant, and the special gravitas that the Royal presence gave it. Now with the new King Charles III taking his place at the head of the Royal Family, I have cast my mind back to the evening that I played for His Royal Highness.
I was an undergraduate at the Royal College of Music and he was hosting a fundraiser as president of the institution. It was clear as soon as he arrived at the event that this was no mere nod of the head, but a cause which meant a great deal to King Charles. Before the concert, he was kind enough to show his concern for me as the only youngster playing as a soloist for the evening. His empathy and warmth in understanding what it's like for a young player to have much asked of him and many eyes upon them, of course paling into insignificance against the global scrutiny he has always lived under, showed his real humanity and willingness to connect. His genuine congratulations to all the musicians afterwards and interest in speaking to us also displayed the depth of his knowledge and real joy that he took from the music that evening.
His genuine congratulations to all the musicians afterwards and interest in speaking to us also displayed the depth of his knowledge and real joy that he took from the music that evening
On last count, King Charles III is currently patron or president of 18 musical institutions - a meaningful commitment. We have a King who is a true lover of music and art, and at a time when it is so deeply unfashionable to love what might be called 'high art', and, unlike in Europe, our politicians would prefer not to be caught at a classical concert. Yet we humans need art as a balm for our souls, to find solace in true beauty. We need the heightened sense of living in all the extremes of emotion that music can offer us, and to go back into the world renewed and able to engage more deeply with those around us, with fresh eyes and energy. Making great art matters, and in our country, the support of the Monarchy is essential and meaningful. Our export of arts in the UK is another of our great 'soft powers', but without support, we will lose this important global currency.
At the Two Moors Festival, we have been lucky enough to enjoy the patronage of the Countess of Wessex since early on in the Festival's life, and she has attended multiple times, in particular to show her support for projects which include and celebrate our work with young people. Our location on the Moors marries music with one of the great causes supported by the Royal Family, the environment, set as we are in two of the UK's wildest and most sparsely populated National Parks. There can be no doubt that her presence is felt and brings not only a sense of occasion, but sends the message that what each person, young or old, is contributing has meaning, and that our work bringing music to audiences across the South West matters. The Countess's Patronage lends the Festival gravitas, a stamp that we are creating something of quality and value. We all need to feel that.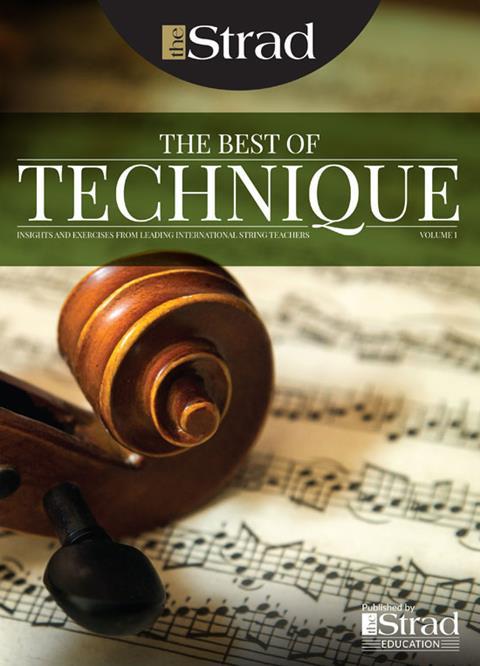 In The Best of Technique you'll discover the top playing tips of the world's leading string players and teachers. It's packed full of exercises for students, plus examples from the standard repertoire to show you how to integrate the technique into your playing.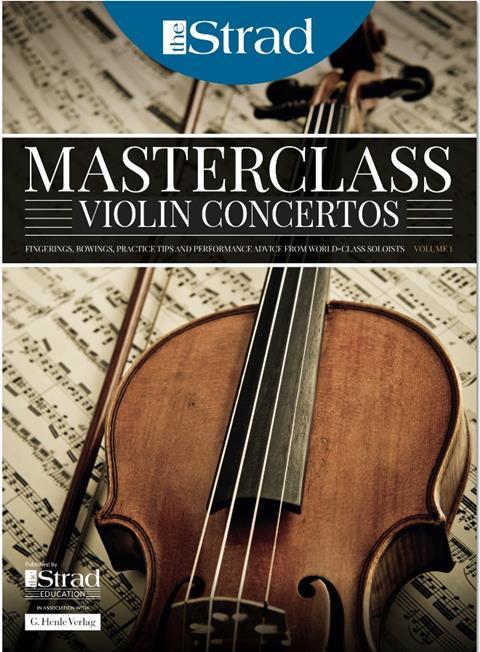 The Strad's Masterclass series brings together the finest string players with some of the greatest string works ever written. Always one of our most popular sections, Masterclass has been an invaluable aid to aspiring soloists, chamber musicians and string teachers since the 1990s.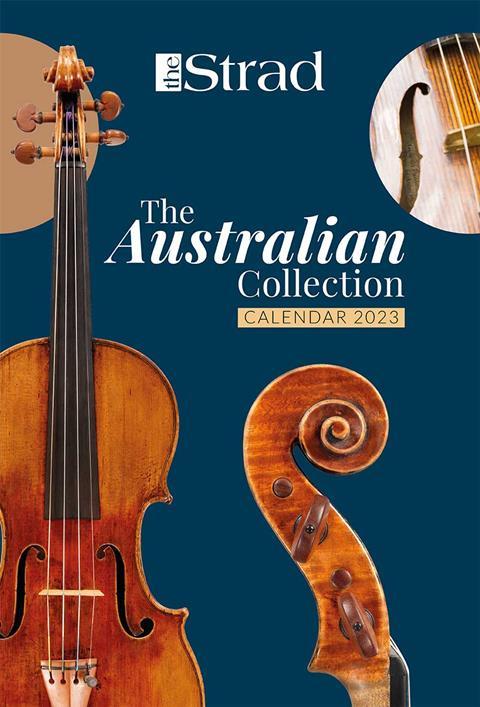 This year's calendar celebrates the top instruments played by members of the Australian Chamber Orchestra, Melbourne Symphony, Australian String Quartet and some of the country's greatest soloists.