The musician, who is also a professor at London's Royal Academy of Music, will take up a post at Soochow University in Suzhou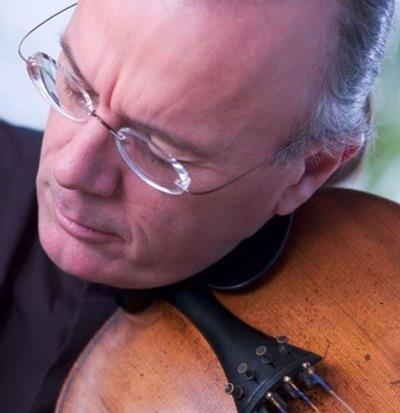 Current London Symphony Orchestra principal violist Paul Silverthorne is to leave his UK post to relocate to China, where he has been appointed professor of viola and chamber music at Soochow University in Suzhou from January 2016.
The musician, who will also leave his permanent position as professor at London's Royal Academy of Music, has served as LSO principal viola since 1991, and as London Sinfonietta principal viola since 1988.
'Paul has been a most remarkable and highly valued member of the Academy string teaching faculty for 20 years – with a highly impressive record of extraordinarily successful students,' reads a statement on the Royal Academy's website. 'We will miss his regular contribution but look forward to seeing him on his frequent return visits to the UK, when we hope he will include the occasional masterclass at the Academy in his schedule.'
Silverthorne has posted the following message on his Facebook page:
'Twenty five years ago this summer I first played with the LSO and in October I leave my position there at the end of a tour of Japan where it all started. It has been a wonderful period in my life and certainly the most important part of what has been a wonderfully varied career.
'However it's not all over yet! In January I face a new challenge; I shall be taking up the position of professor of viola at Soochow University in the beautiful ancient city of Suzhou in China. It is a new music school within one of the oldest and most highly regarded universities in China, I shall be joining a fine international faculty and we hope to attract students from all around the world.
'I shall be returning frequently to the UK and continuing to perform and teach internationally. I hope to see many of you when your touring brings you to China. Now back to my Mandarin homework!'