Meredith Kufchak has been appointed as the orchestra's new principal viola, effective from the beginning of the 2019-2020 season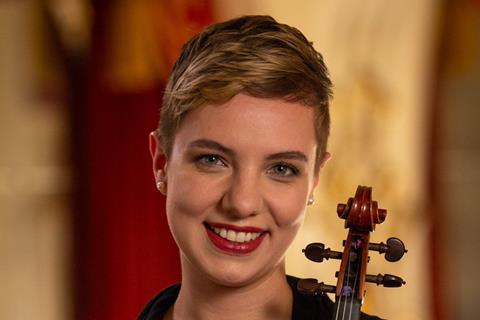 The Dallas Symphony has appointed the American violist Meredith Kufchak as its new Principal Violist. Kufchak takes up her new position at the beginning of the 2019-2020 season, replacing Ellen Rose, who retired from the orchestra at the end of the 2016-17 season after 37 years as the ensemble's Principal Violist.
A graduate of Rice University's Shepherd School of Music and the San Francisco Conservatory, where she studied, respectively, with Ivo-Jan van der Werff and Jodi Levitz, Kufchak has previously served as a section member of the Pittsburgh Symphony Orchestra. She has also performed with the San Francisco Symphony, Santa Rosa Symphony, New Century Chamber Orchestra, and as principal viola of the Fresno Philharmonic Orchestra.
Violinists Jenna Barghouti and Giyeon Yoon, violists Sarah Kienle, Xiaohan Sun and Dan Wang and cellist Jennifer Yunyoung Choi will also join the ensemble at the beginning of the next season.