The Korean musician passed away in a taxi travelling to his hotel in Busan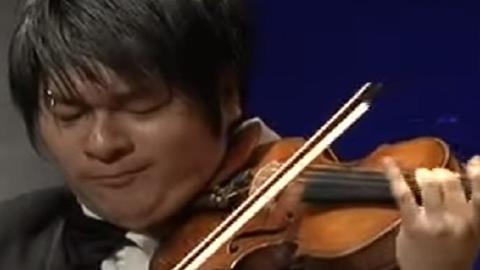 Korean violinist Hyuk-Joo Kwun died aged 31 in a taxi in the early hours of Wednesday morning, according to media reports.
The 2004 Carl Nielsen International Violin Competition winner was travelling back to his hotel in the Haeundae District of Busan, South Korea, where he was due to perform the following day. Upon arrival, the driver was unable to rouse him and called emergency services. Following an autopsy authorities have concluded the cause of death was heart failure related to a pre-existing heart condition, says The Korea Times.
Kwun studied from the age of eleven with Eduard Grach at the Tchaikovsky Central Music School in Russia and later at the Moscow Conservatory, winning a number of prizes, including second place in the Tchaikovsky Competition in 1997. He was the first Korean to win the Nielsen Competition in 2004. In 2012, he was appointed the youngest ever professor at Anyang University, Korea.
Watch Kwun performing in the final of the Joseph Joachim International Violin Competition, Hannover in 2009, where he took fourth prize: