The online event will provide a space for female luthiers to discuss their trade through discussions and workshops via Zoom from Friday 29 to Sunday 31 October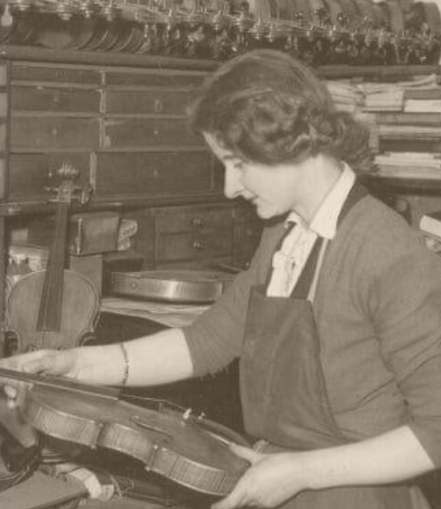 Women in Lutherie, an online community of female stringed instrument makers, has revealed details of its first annual conference. Taking place from Friday 29 to Sunday 31 October, the online event will include presentations, panel discussions, practical demonstrations and Q&A forums 'on all aspects of women's lived experiences who are at the bench in lutherie'.
The conference will be run 'by women, for women', with some topics pertaining to the particular struggles and challenges faced by women in the profession. Topics include erasure of women's labour in the history of lutherie, mental health issues in white male dominated fields, and motherhood in the workshop. There will also be conversations around global sustainability and new materials, foundations of acoustics, workshop safety and financial freedom, amongst many other topics.
Among the speakers are several luthiers who have previously written for The Strad, including Stacey Styles, Korinthia Klein, M.J. Kwan, Gabriela Guadalajara and Claudia Fritz.
Launched in April 2021, Women in Lutherie is an 'inclusive community of female/femme identifying luthiers around the world… highlighting extraordinary women making, repairing and restoring stringed instruments and bows'. It aims to make lutherie more equitable through advocacy, education, research and empowerment, welcoming makers of all stringed instruments including guitars and mandolins as well as all those played with a bow.
The full schedule for the conference can be found here, while tickets for the event cost $30 and are available here. Those who are able may purchase a 'pay it forward' ticket which will go towards community-funded tickets for those unable to afford the cost of admission.
Read: What to do if your violin pegs keep slipping or sticking - Korinthia Klein
Read: What to do if your violin bow won't tighten or loosen - Korinthia Klein
Read: Trade secrets: bending the slope on a viola da gamba back
Read: Musical groundbreakers: female luthiers and their experiences in the lutherie industry