The Ukrainian violist becomes the school's first associate artist, in a role combining coaching and conducting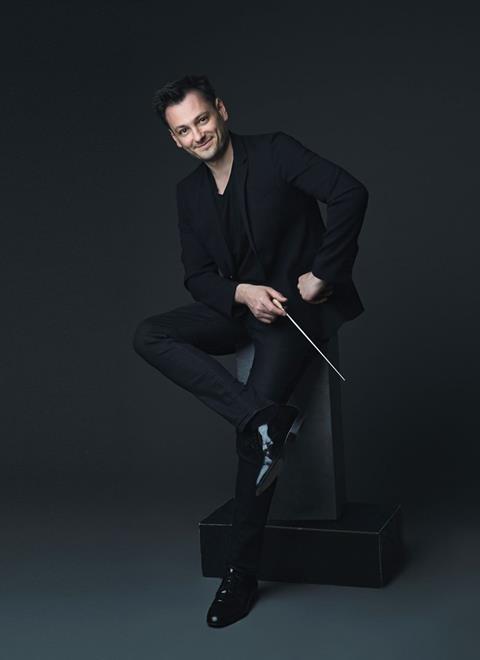 The Yehudi Menuhin School (YMS) has announced the appointment of Maxim Rysanov as its first associate artist.
The newly-created role will see Rysanov visit the school several times a year, working with the pupils in a variety of guises, including masterclasses, chamber music coaching and as a guest conductor of the senior orchestra.
'I am really looking forward to working with the young musicians of the Yehudi Menuhin School. Through specialised education, those children selected to be pupils are destined to become the powerful musical forces of their generation, and the prospect of supporting their musical development is incredibly exciting.' said Rysanov.
'I have known and worked with Max for many years and am thrilled that he is entering into this partnership with YMS. He is a wonderful violist and an extraordinary musician, and the diversity of his career sets a great example to our students.' said the school's director of music, Ashley Wass. 'I've no doubt that he will prove to be a huge source of inspiration to them, creating memories and experiences which will help to shape their musical lives.'
Rysanov's upcoming highlights at YMS will showcase his versatility as an artist; he will give a masterclass to student violists and chamber groups on 18 June and return to conduct and appear as soloist with the senior orchestra in the final concert of the school's Summer Festival on 8 July.
Rysanov has enjoyed a career both as a viola soloist and a conductor. As a violist, he has made appearances at the BBC Proms, Edinburgh, Salzburg and Verbier Festivals, as well as concerto performances with orchestras worldwide. Often combining conducting and directing concertos from viola. Rysanov studied conducting with Alan Hazeldine at the Guildhall School of Music and Drama and has taken part in several masterclasses with Gennady Rozhdestvensky, Jorma Panula and Oleg Caetani.
He performs on a a 1780 Giuseppe Guadagnini viola known as 'II Soldato', on private loan arranged by Premiere Performances of Hong Kong.