In this compilation of extracts from our regular feature 'Life Lessons,' read about how four leading viola players started out on their instrument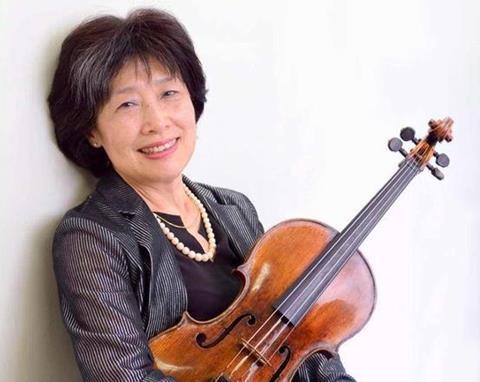 I don't have many memories from when I first started playing the violin. In fact, I don't remember much at all from before I was about ten. I was a very depressed child and music was hard work. This wasn't long after World War II, when the economic situation in Japan was very bad. I think my mother thought it would be a good idea if I had a skill that could earn us some money, and so she practised with me for two or three hours a day, which is a lot for such a young child.
I joined the Toho Gakuen School of Music in Tokyo when I was fifteen. In those days, all violin students at the school had to study viola, too, so that's what I did. Several years later, we travelled to the US to perform at the Tanglewood Festival. We heard many wonderful performances there, including the Boston Symphony Orchestra playing Strauss's Don Quixote. Until that night, when I heard the orchestra's principal violist, Joseph de Pasquale, I hadn't known it was possible for a viola to sound so much like a human voice. I knew right away that I wanted to be a violist, but I worried that I was too small. When I went backstage to ask Mr de Pasquale what he thought, he looked at my left hand and said, 'Hmm, not too bad.'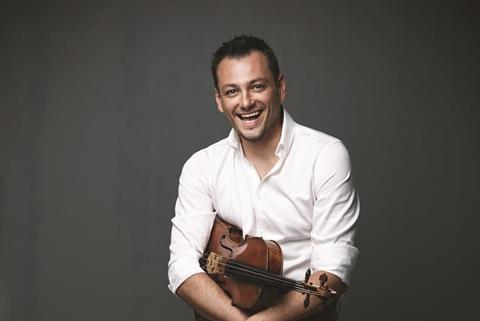 My first viola teacher was an exception to the Russian stereotype. I studied with Maria Sitkovskaya in Moscow for eight years and while she wanted me to do things a certain way, she also encouraged me to experiment. These days Maria says that allowing me to take risks was a way of bringing out the personality in my playing, and that she always appreciated my giving more than she asked for.
When I moved to London to study with Jack Glickman, it took about a year for the relationship to develop between us. The most important thing he taught me in our six years together was to be a detective – to analyse each piece so as not to miss any of the clues left behind by the composer. As I understood better why he wanted me to do the things he was asking for, I took more and more away from our lessons.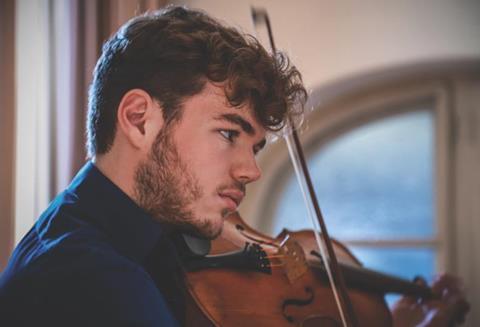 As a kid I wanted to be a singer, not a violist. I was singing as a boy treble in choirs and musicals when all the peripatetic music teachers at my school came to demonstrate their instruments. I chose the viola partly because the teacher played us 'Hedwig's Theme' from the Harry Potter films but I didn't touch it very much at all until a few years later, when my voice began to break. By the time I started at the junior department of the Royal Academy of Music I'd spent a couple of years working much harder at the viola but I was still way behind everyone else. I'd fallen in love with it by that point, though, so I didn't mind having to practise twice as hard.
Singing taught me how important it is that everything works well together – phrasing following the shape of the line, for example, as well as physical things like being well balanced. It's impossible to breathe deeply if you stand with an unnatural posture, and the same thing applies as an instrumentalist. Singing gives you a free and fundamental sense of phrasing that I'm always trying to achieve in my playing.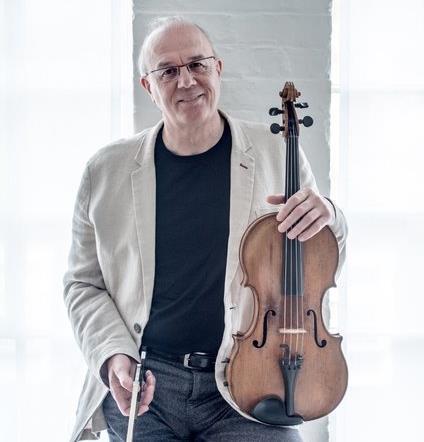 After I'd been studying violin at the Royal Academy of Music for a few years, my teacher Clarence Myerscough asked me if I had ever thought of playing the viola. Coming from a violin teacher, it seemed a little dispiriting. But when I picked up the viola I found a voice in it and knew it was for me. My 13 years with the Medici Quartet were very important in forming my ideas about music and we were all inspired by our time with pianist Clifford Curzon. We were somewhat overawed by the great man. When I had a passage accompanied by him, I would be too tentative until he said 'Play how you want; then I can follow you!' Most of one's time as a viola player is spent fitting around others, not the other way around. From Curzon's guidance I learnt the skill of switching personalities between soloist and orchestral musician. After my time in the Medici Quartet, I was asked to fill in at the London Sinfonietta and LSO, and became a member of both shortly after. The combination was exhausting but gave me access to a tremendous array of different styles and repertoire that formed the way I now understand and see music.
Read: Clarinet or viola? The history of Brahms op.120
Read: 'The way I like to work is not to spend three hours banging my head against a wall'
Read: Exploring the second movement of Brahms Viola Sonata in F minor