Streatfeild, who together with Neville Marriner, founded the Academy of St Martin the Fields, has died aged 90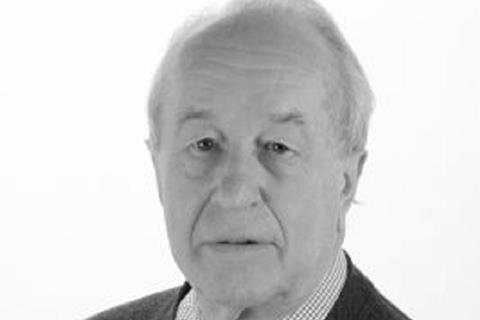 The violist and conductor Simon Streatfeild, formerly principal viola of the LSO and a founder, with Neville Marriner, of the Academy of St Martin in the Fields, has died. He was 90.
Born in Windsor in 1929, Streatfeild studied viola with Frederick Riddle at the Royal College of Music and first made his mark as a professional musician playing with the London Philharmonic Orchestra and the Royal Opera Orchestra, Covent Garden, before becoming Principal Viola with the Sadler's Wells Orchestra and the London Symphony Orchestra - holding the latter post for over nine years. Whilst with the LSO he made frequent solo appearances and recordings and also helped to found the Academy of St. Martin in the Fields Orchestra with Neville Marriner.
After moving to Canada, in 1965, he took up the position of principal viola of the Vancouver Symphony Orchestra, before moving into conducting roles for the VSO between 1965-77. During the same period, he served as conductor and director of the Vancouver Bach Choir (1969-81), and was founder of the influential Purcell String Quartet, which disbanded in 1991.
Later, Streatfeild began dividing his time between leading the Regina Symphony Orchestra (1981-84), and the Quebec Symphony Orchestra (1983-1991). In 1982 he took up the post of Music Director of the Manitoba Chamber Orchestra, which he went on to hold for 18 years - whilst undertaking guest conducting roles in various parts of the world.
He became a Canadian citizen in 1982, and in 1987 was awarded the medal of the Canadian Music Council in recognition of his services to Canadian music and his support of Canadian artists.
Towards the end of his career, Streatfeild held the position of Principal Guest Conductor and Artistic Advisor of Orchestra London, Symphony Nova Scotia and finally the Kitchener-Waterloo Symphony in 2004-2007.
Amongst the artists he conducted over the course of his life were Vladimir Ashkenazy, Alicia de Larrocha, Maureen Forrester, Emil Gilels, Itzhak Perlman, Mstislav Rostropovich, Renata Scotto, Henryk Szeryng, Paul Tortelier and Pinchas Zukerman.
On the passing of his friend and colleague, Larry Larson, Principal Trumpet of the Kitchener-Waterloo Symphony said the following:
'Simon Streatfeild was not just a Principal Guest Conductor and artistic advisor to the KWS, for he made a huge contribution to KWS during his time with us. After being a frequent and very popular guest conductor with us over many years, Simon was brought into the KWS family following a period of organizational turmoil.
Simon was universally loved by the entire orchestra and he brought us back together musically. Many of the concerts that we performed with him during that time will live with me forever – most notably a performance of Paul Hindemith's "Mathis der Maler" in February, 2004. I last spoke with him on his 90th Birthday this past October, and am very sad that was to be the last time I had to share with my friend. His legacy to music worldwide will be a lasting one, but perhaps no more so anywhere than here with his KWS family. Rest well, my friend.'