The Israeli-born virtuoso was also a respected teacher in Canada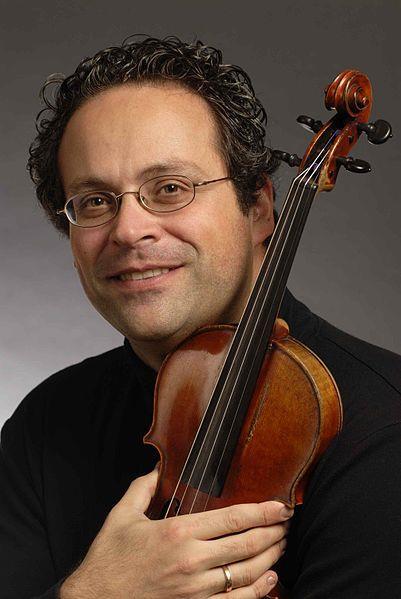 Violinist and violist Yehonatan Berick died on 31 October at the age of 52. Born in Holon, Israel, he had been based in Canada since the mid-1990s, and had served as professor of violin at the University of Ottawa since 2013.
Berick was born in 1968 and began learning the violin aged six. He was a student of Ilona Fehér, whose students in Israel also included Pinchas Zukerman, Shlomo Mintz, Hagai Shaham and Shmuel Ashkenasi. He continued his studies at the Tel Aviv University's Music Academy, and left Israel in 1990 having completed his military service. He then went to the College-Conservatory of Music at the University of Cincinnati, to study with Henry Meyer of the LaSalle Quartet. Among his other tutors were Kurt Sassmanshaus, Dorothy DeLay and Yair Kless. In 1993 he won the second prize at the International Naumburg Competition, and four years later was awarded Quebec's Prix Opus.
Berick was in high demand internationally as soloist, recitalist, chamber musician, and pedagogue, whose busy concert schedule took him throughout North America, Europe, Asia and Israel. He was a member of the AYR Piano Trio and had been co-artistic director of the Quebec Chamber Music Society. As a tutor, before moving to Ottawa he served on the faculties of the University of Michigan, McGill University, the Eastman School of Music and the University of Toronto. He was variously a teacher and artist-in-residence at the Bowdoin Music Festival, Killington Music Festival, Shouse Institute, Beethoven Seminar, and Music@Menlo. In Israel he taught at Keshet Eilon, Sounds in the Valley, and the JMC Young Players' Unit.
Read: New concertmaster for Israel Philharmonic
Read: The violinist Eitan Silkoff has died
Read: Conductors are both a blessing and a curse - violinist Chaim Taub
Among the musicians who collaborated with Berick during his lifetime were pianists Menahem Pressler, James Tocco, Gilbert Kalish, and Awadagin Pratt; violists Michael Tree, Paul Neubauer and Kim Kashkashian; and cellists David Soyer, Peter Wiley, Steven Isserlis, David Finckel, Michel Strauss and Yehuda Hanani.
Berick performed on a 1761 Carlo Ferdinando Landolfi violin, as well as an 1852 violin by Honoré Derazey père. He also played a 2003 viola by Stanley Kiernoziak. In the below video Berick performs Paganini's Caprice no.5 on a 1735 violin by Guarneri 'del Gesù'.