27-year-old Dumitru Pocitari will alternate in this role with David Radzynski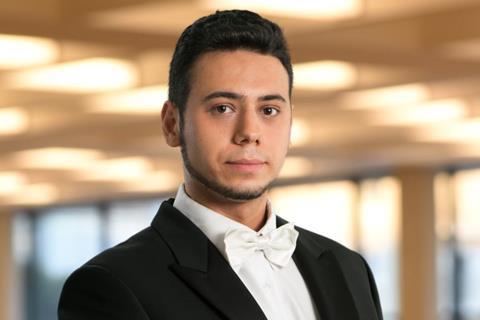 Dumitru Pocitari, a member of the first violins at the Israel Philharmonic, has today won the audition to become the ensemble's concertmaster.
Born to a musical family in Moldova - his mother plays the Hungarian cimbalom, his father the cello - Pocitari began learning the violin at the age of seven. He studied with Ilya Konovalov, concertmaster of the Israeli Philharmoic Orchestra, at the Buchmann–Mehta School of Music in Tel Aviv and joined the IPO five years ago, at the age of 22, becoming the youngest member of the orchestra.
In his role as concertmaster, he will alternate with David Radzynski.