The violinist receives the award in recognition of his efforts promoting Greek culture worldwide and recent humanitarian contributions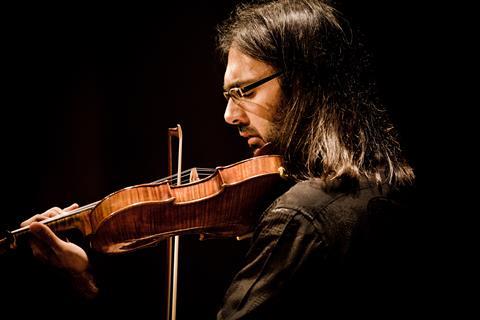 Greek violinist and conductor Leonidas Kavakos was awarded the Greek Parliament's Gold Medal on 19 April, presented by parliament president Constantine Tassoulas.
Kavakos received the award for his significant contribution to the promotion and recognition of Greek cultural output worldwide, as well as for his humanitarian support to the war-afflicted people of Ukraine.
His recent humanitarian efforts include organising a charity concert for Ukraine at the Athens Concert Hall, attended by Greek prime minister Kyriakos Mitsotakis. He was joined onstage by pianist Vassilis Varvaresos, violist Ilias Livieratos and cellist Timotheos Gavriilidis-Petrin. Writing on social media, Kavakos commented, 'This was an unforgettable evening of wonderful music making in a packed hall, all of us sending support to fellow humans in Ukraine, being attacked in their homeland but also stating the uncompromised importance of independence, freedom, democracy, human rights and ultimately human life.'
Kavakos has spoken out strongly against the war in Ukraine, including signing an open letter condemning the invasion and blanket boycotts against Russian and Belarusian artists. The letter was signed by numerous cultural ambassadors, including top string players such as Viktoria Mullova, Frank Peter Zimmermann, Isabelle Faust, Nicola Benedetti, Christian Tetzlaff, Tanja Tetzlaff, Patricia Kopatchinskaja, Dmitry Sitkovetsky, Tabea Zimmermann, David Geringas, Alban Gerhardt and Jan Vogler.