Star string players including Leonidas Kavakos, Viktoria Mullova and Nicola Benedetti have signed a petition calling for an end to the war in Ukraine, as well as blanket boycotts against Russian and Belarusian artists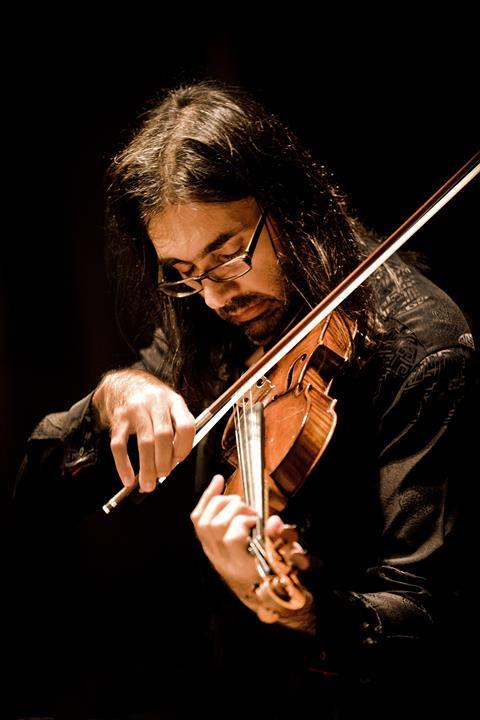 One month on from the start of the Russian invasion on Ukraine, an online petition is being circulated amongst high-profile cultural ambassadors condemning the decisions of Vladimir Putin's government that have severely affected artists in Ukraine and neighbouring countries.
'Many of our colleagues, fellow artists, musicians, and composers in Ukraine are being robbed by the war of the ability to freely practise their art. The suffering of all those affected by this atrocious war is beyond measure.'
The petition comes at a time when Russian and Belarusian artists are having professional engagements withdrawn on the basis of their nationality, despite many being against the Russian invasion. The letter supports the sanctions and diplomatic pressure being brought against Putin's regime and its advocates, but states that a blanket boycott against all Russian Belarusian artists is unjustified.
'Not all Russians and Belarusians, and certainly not all cultural figures of these two nations, support this terrible invasion. Therefore, we find it unjust to condemn Russians or Belarusians for the actions of the dictator and his supporters without any direct evidence of their collusion.
'As it has occurred recently, it is impossible to exclude an artist from a performance based on his or her nationality and at the same time avoid harming that individual artist personally. Nationality should not matter - no one should have to justify their origin or nationality.
'Not everyone feels able to make a clear statement against Putin's regime because such a statement may substantially harm the person themselves or their loved ones, friends or working colleagues in Russia or Belarus, many of whom currently feel like hostages in their own countries… Therefore, all artists who condemn this unlawful war and withhold support from the regime responsible for it, whether publicly or privately to avoid retribution, should be allowed to continue their artistic activities and thus reaffirm the universal message of peace.'
As of Thursday morning, over 600 artists had signed the open letter, including top string players such as Leonidas Kavakos, Viktoria Mullova, Frank Peter Zimmermann, Isabelle Faust, Nicola Benedetti, Christian Tetzlaff, Tanja Tetzlaff, Patricia Kopatchinskaja, Dmitry Sitkovetsky, Tabea Zimmermann, David Geringas, Alban Gerhardt and Jan Vogler.
The letter is available to view and sign here.