The violinist, composer and arranger begins the role in a new chapter for the organisation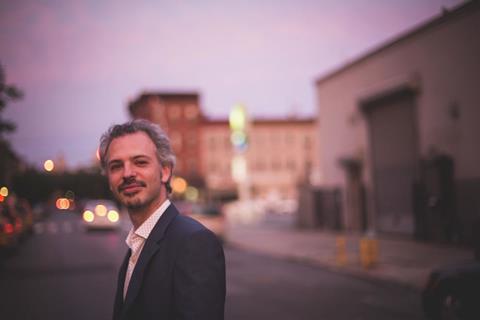 Read more news articles here
American violinist Colin Jacobsen has been announced as the new artistic director of the Santa Fe Pro Musica.
His appointment follows the resignation of Anne-Marie Dermott in March 2022 in response to the organisation's controversial hiring and budgetary decisions during the pandemic.
Dermott's departure has lead to the organisation taking stock, with music director Carol Redman creating a Musicians Advisory Council in order to insure the artistic and financial needs of Pro Musica are being addressed.
'Colin Jacobsen's appointment emerged directly from the clarity and great work of this council in cooperation with a dedicated and visionary board of trustees,' executive director, Andréa Cassutt said. 'His long relationship with Santa Fe Pro Musica creates a bridge between honouring our past and igniting our future.'
Jacobsen, who has enjoyed an almost 20-year relationship with Pro Musica after first working with the orchestra back in 2003, is looking forward to his future work with the group: 'The three pillars of Santa Fe Pro Musica's season (orchestral concerts, string quartets and Baroque concerts) are areas that I'm passionate about and have engaged deeply with throughout my life.'
Jacobsen is a founding member of both the Brooklyn Rider quartet and orchestra The Knights as well as performing with Yo-Yo Ma in Ma's Silk Road Project. A graduate of the Juilliard School and the Royal Conservatory of the Hague, Jacobsen has participated in residencies a performances at the Art Institute of Chicago and the Hollywood Bowl in addition to performances across the US, Azerbaijan, China, Hong Kong and Switzerland.
'Colin's rich musical imagination, his musical generosity, and his warmly engaging personality have always brought joy to our musicians in the rehearsal process,' Redman said. 'This infuses the music with enthusiasm and translates into joyful concert experiences for all!'
Jacobsen begins his new role with a performance of the complete set of Bach's Sonatas and Partitas for Solo Violin during the organisation's Bach Festival in December.