Luthier Andrew Fairfax pays tribute to his friend and colleague, who died in October 2021 aged 43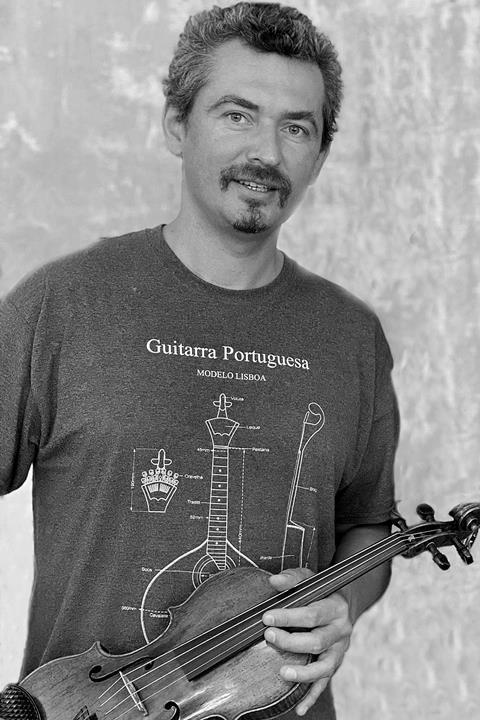 The violin maker and restorer Jacek Wesołowski died in a tragic accident while piloting a glider plane in October 2021. He was 43. Music always played an important part in family life and Jacek, the son of an architect mother and philosopher father, began playing the violin at the age of five before joining music high school in Gdańsk a year later. However, from the age of eleven he began to lose his enthusiasm for playing while becoming increasingly aware of the quality of the violins he was playing, and the importance of the set-up to young learners. He had always been interested in woodcraft and recounted: 'Old craftsmanship began to interest me. During the first visit with my father to a luthier in Wejherowo, I saw what it all looked like and it was like being hit with a hammer! I was delighted.'
At the age of 15, Jacek finally managed to persuade his parents to enrol him in the Poznań Music School to learn violin making. It was through fellow students in Poznań that he encountered the highlander folk music of the Carpathian Mountains, describing it as unlike any music he had ever heard before. Inspired by the experience, Jacek formed a band while studying with traditional players; he was always very proud to be eventually regarded as an honorary highlander. However, while completing his masters degree, he found his love of violin making and a growing interest in early music leading him to apply to study early instrument making under Roger Rose at West Dean College in England, where he fortuitously met his future wife Cátia Viegas. After graduation the couple married in Poland before moving to London in 2003 for Jacek to begin work as a restorer for Charles Beare while Cátia began work as a metals conservator at the V&A Museum.
Although enjoying the opportunity to work on some fine instruments Jacek's heart always remained in Poland so after five years in London the couple, with by then a growing family, returned to Gdańsk for Jacek to establish his own workshop. He worked on commissions for musicians in Poland and abroad, focusing on early instruments but also on modern violins while his workshop rapidly became a welcoming environment for family, friends and musicians to meet, play music and discuss violin making.
It was after returning home that Jacek fulfilled a long-held ambition to learn to fly glider planes, so perhaps the only consolation is to think he died following one of his greatest passions. Jacek is survived by Cátia, now head of conservation at the National Museum in Gdańsk, and their three sons, all musicians, one sister who is a writer, and another working as a stone conservator, and three brothers who are also all musicians.