21-year-old American cellist Henry Shapard has been appointed as Vancouver Symphony's new principal cellist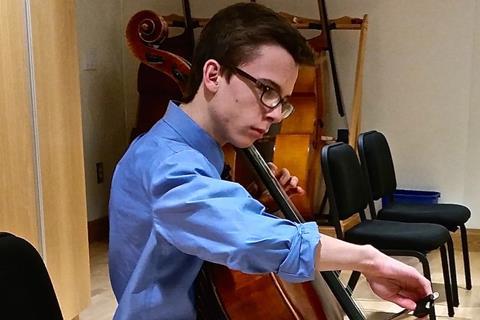 The Vancouver Symphony Orchestra, in British Columbia, Canada has announced the appointment of 21-year-old American cellist Henry Shapard as its new Principal Cello. He is the youngest principal cellist of a major orchestra.
Shapard, who studied with Ole Akahoshi at Yale University, has previously served as Principal Cellist and Assistant Conductor of the Yale Symphony.
Although the ensemble is currently not performing due to the Coronavirus pandemic, Shapard's appointment is effective immediately; he will assist with digital projects.
'There's a musical instinctiveness in Henry's playing, which is breathtaking because every time he plays, it sounds like he's playing it for the first time — there's that wonderful spontaneity,' Yale Symphony Conductor William Boughton has said.