The French double-bass player, a member of the South Netherlands Philharmonic who also composed chansons and played the carillon, has died aged 54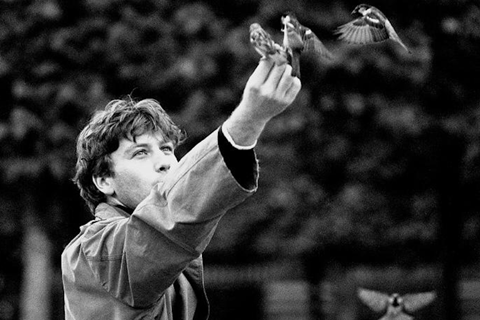 The French double-bass player Gildas Delaporte has died following a long battle with cancer. He was 54.
Born in Dijon, Gildas trained at the city's conservatory before moving to the Netherlands, where he first joined the Brabant Orkest and later the South Netherlands Philharmonic - a post that he held for 30 years. An enthusiastic song writer, he composed and sang several chansons based on texts by French poets including Baudelaire, Victor Hugo and Marceline Desbordes-Valmore, performing them solo and in duet with the Dutch pianist Bert van den Brink, or with a small jazz orchestra. In 2012 he was selected for the final of the 'French Chansons competition' in Amstelveen, Holland. A number of his songs are collected on the CD 'Feuilles Volantes.'
In addition, Delaporte was a keen photographer and accomplished carillon player, who won international carillon competitions, and played the bells of Dijon Cathedral and the Dom Tower of Utrecht, amongst various significant buildings.
'Gildas's versatile, poetic, generous and always joyful personality was loved by all that were fortunate to meet him,' said the French violinist Philippe Graffin.
Delaporte died at his home in S'hertogenbosch, Holland, surrounded by his immediate family. He is survived by his wife Jarka and their two children, Romana and Cyril.
See below for a video of Delaporte singing chansons with pianist Bert van den Brink.