Olga Šroubková will share the role with the orchestra's other two concertmasters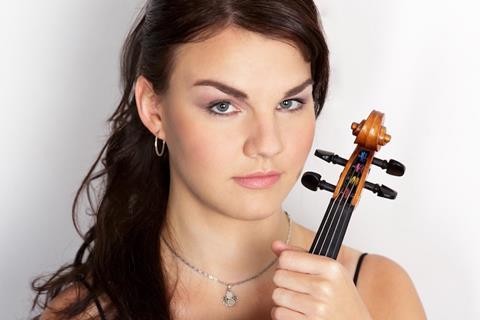 The Czech Philharmonic has announced the appointment of Czech violinist Olga Šroubková as its new Concertmaster. The 26-year-old violinist is the first woman in the orchestra's history to be appointed to this role.
A graduate of the Prague Conservatory and the Hochschule für Musik, Theater und Medien Hannover, where she studied with prof. Adam Kostecki, Šroubková is a former major prize winner at the Kloster Schöntal, Lipizer, Michael Hill and Shanghai Isaac Stern and Prague Spring International Violin Competitions.
She will start as third concertmaster for a year alongside the orchestra's other concertmasters Jiří Vodička and Jan Mráček. Josef Špaček, who currently holds one of the orchestra's 1st Concertmaster positions, will step down at the conclusion of the 2019-2020 season.