American violinist Kevin Lin has been appointed as the Indianapolis Symphony's new Concertmaster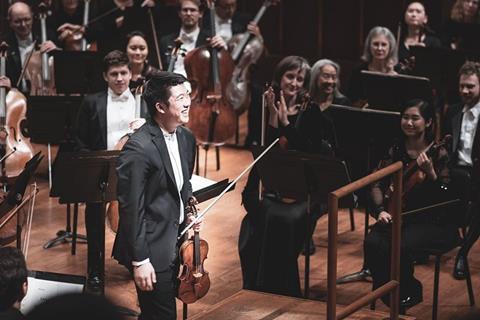 The Indianapolis Symphony has announced the appointment of Kevin Lin as its new Concertmaster. The 26-year-old American violinist takes up his seat from the beginning of the 2020-2021 season.
Lin takes over the position from the violinist Zachary DePue, who served as Concertmaster from 2007 until 2018, when he resigned. Neither DePue nor the symphony provided a reason for his departure.
A graduate of the Colburn School and the Curtis Institute of Music, where he studied with Robert Lipsett and Aaron Rosand, Lin is currently Co-Leader of the London Philharmonic Orchestra, having previously served as Guest Concertmaster of the Pittsburgh, Houston and Cincinnati Symphonies. He is a former 1st prize winner at the Irving Klein International String Competition, and, as an active chamber musician, has collaborated with the Tokyo and Ebène Quartets, amongst other ensembles.
'From Kevin's first visit to Indianapolis, I was impressed by his talent and musicianship,' Indianapolis Symphony's music director Krzysztof Urbański said in a statement. 'He will be a great leader for this wonderful orchestra and I'm delighted that he has accepted the position.'