Dalton's family remembers the violist, a former student of William Primrose, who died aged 88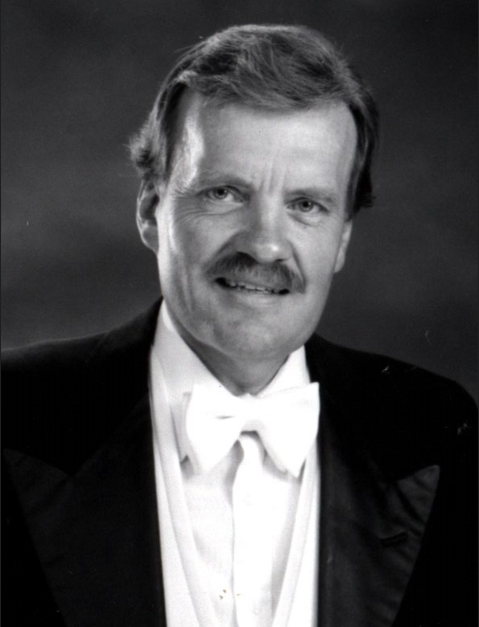 Read more news articles here
David Johnson Dalton passed away on 23 December 2022 from natural causes. He was born on 18 January 1934 in Springville, Utah, US, the son of Oliver H. Dalton, a cattleman and farmer, and Jessie J. Dalton, a woman of the arts. His dichotomous upbringing had him both working herding cows and playing the violin (placed under a Christmas tree as an unwelcomed surprise in lieu of a bike). His developing musical interests eventually took him to the the University of Music and Performing Arts Vienna and the Hochschule für Musik und Theater München.
At the Eastman School of Music, he earned bachelor's and master's degrees in violin performance, but his allegiance to the violin changed under the inspiration and tutelage of the great violist William Primrose, and Dalton was ultimately awarded a doctorate in viola performance from Indiana University. At Primrose's invitation, Dalton collaborated with him in producing two books on the distinguished violist's career and the technique of the viola, plus two film documentaries. Dalton's own editions for the viola have been distributed by a number of international publishing houses. Together with Primrose, Dalton co-founded the Primrose International Viola Archive at Brigham Young University (BYU), the largest and most significant repository of materials related to the viola in the world.
Dalton's professorial career was associated for 35 years with Brigham Young University. He greatly enlarged the viola programme and was a founder and long-time member of the Deseret Quartet. He also performed as a soloist and often in duo with his wife, Donna, a soprano. Among his conducting activities, for twelve years he was music director of the Salt Lake Symphony and inaugurated under its sponsorship over 35 years ago the annual Valentine Vienna Ball, which continues to be held to this day.
Dr Dalton was elected president of the American Viola Society, for which he was editor of its professional journal for 15 years, and he was later elected president of the International Viola Society (IVS), which bestowed on him its highest honour, the 'Golden Viola Clef'. This was only the second time in its 50-year history that the IVS had given such an award.
He travelled the world as a performer, lecturer and amateur photographer, who loved the earth's beauty and diversity of cultures. Throughout most of his life, Dalton was a member of a number of conservation organisations and a supporter of environmental causes.
Dalton married BYU coed Donna Glazier, in the Mesa, Arizona LDS Temple, on 28 August 1957. Together they raised four children: Alison Dalton (Charles), Chicago, IL; Melissa Dalton (Randall) Bradford, Frankfurt, Germany; Hilary Dalton (Tim), Dubuque, IA; and Aaron Dalton (Abigail), Provo, UT. There are 15 grandchildren and one surviving brother, Stephen E. Dalton, Salt Lake City, Utah.
Funeral services will be held in the Grandview LDS Stake Center, 1122 Grand Avenue, Provo on Saturday 7 January from 11:00 a.m. and 1:00 p.m. A viewing will take place the evening prior, Friday 6 January from 6:00 p.m. and 8:00 p.m. at the same address. For additional information, please visit https://www.bergmortuary.com/.
In lieu of flowers, it is suggested donations be directed to the Primrose International Viola Archive, Harold B. Lee Library, BYU, Provo, UT 84602, or the Nature Conservancy.
Recognition is gratefully given to physicians and their assistants at Revere Health.