The violinist, who was associate violinist of the Metropolitan Opera Orchestra, sought to bridge the gap between classical music and hip-hop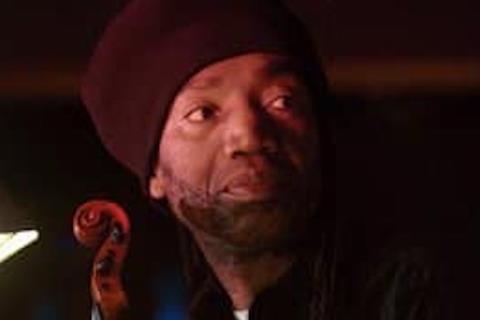 Violinist Patmore Lewis has died. The musician, who played for New York's Metropolitan Opera, was also a composer, bringing the energy of pop to classical music
Growing up in Saint Thomas, the Virgin Islands, Lewis originally learnt to play the piano and organ before switching to the cello and violin. In a 2008 interview for NPR, Lewis said of that decision: 'Well, you know, I wanted to pick my own instrument, because [the piano and organ were] sort of picked by [my aunt]…and so I decided I wanted to play trumpet or percussion. And she said, not in my house.'
Although interested in physics and astronomy, he decided, with encouragement from his peers, to make a career as a violinist, playing in Latin music groups at night clubs, and teaching the violin in his home town of Saint Thomas.
Later he joined a group called Da Capo, which bridged the gap between classical music and hip hop.
Read: Metropolitan Opera Orchestra violist dies of coronavirus
Read: Metropolitan Opera conductor Joel Revzen dies of coronavirus
He also forged a reputation as a classical musician, playing with the Metropolitan Opera Orchestra of New York City from 1977 and making his Carnegie Hall recital debut in November 1992.
Lewis performed as a soloist and chamber musician in the US and countries in Europe including France, the UK and Switzerland, playing live on NPR radio broadcasts, with singer Jessye Norman, and with Henry Threadgill's Jazz Windstring Ensemble. His albums included the 'Rillito River Project' (2008), which sought to draw attention to the environment through pop, and his 1997 album 'From the Soul.'
On hearing of Lewis's death, the Yannick Nézet- Séguin, music director of the Metropolitan Opera, released a statement saying, 'Another sad and huge loss in our Met Orchestra family. RIP dear Patmore Lewis. I will never forget your smile, your kindness, your warmth, your dedication.'
In the video below, MET orchestra musicians plays Mozart's Ave Verum Corpus in tribute to Patmore Lewis