Two-part final will include chamber music round plus concerto with orchestra as part of the Sion Festival in Switzerland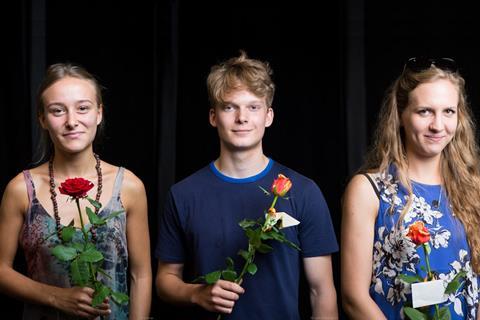 The Tibor Varga International Violin Competition, taking place from 18 to 24 August as part of the Sion Festival in Switzerland's Valais region, is entering its final round with three candidates remaining.
A total of 28 were invited to take part in the first round of competition, following video preselection. Twelve proceeded to the semi-final, and now the final three are through to the two-part final featuring a chamber music round (joining members of the jury in a piano trio) and a concerto with the Lausanne Chamber Orchestra conducted by Gábor Takács-Nagy, incorporated into the Sion Festival programme.
The finalists are:
Adam Koch Christensen (Denmark)
Anna Agafia Egholm (Denmark)
Roksana Kwaśnikowska (Poland)
Open to international violinists aged 26 or under, the competition's first prize is CHF20,000 (c. $20,000) plus concert opportunities.
Egholm was also a finalist earlier this year in the Nielsen Competition.
Sitting on this year's jury panel are Georges Starobinski (chair), and Pavel Vernikov, Qian Zhou, Krzysztof Wegrzyn, David Takeno, Gilbert Varga, and Eva Zurbrügg.
Previous edition prize winners include Ji Won Song and Paul Huang. In its previous edition in 2017 the competition did not award a first prize.
The chamber music final is this evening, Friday 23 August at 8pm local time with the concerto final taking place on Saturday 24 August, also at 8pm. Both will be live streamed - see below