Swiss competition jury gives two second prizes after being unable to decide between 24-year-old Stella Chen and 16-year-old Saki Tozawa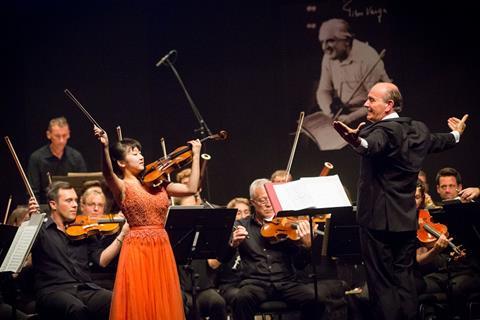 Two second prizes plus a third prize were awarded in the 2017 Tibor Varga International Violin Competition in Sion, Switzerland, after the jury decided it could not separate its top two candidates.
Stella Chen, 24, from the USA, and Saki Tozawa, 16, from Japan, each won a second prize worth CHF 10,000, with 23-year-old Julie Svěcená from the Czech Republic taking the third prize.
Open to international violinists aged under 26, the competition tested 28 shorlisted candidates over the course of a week in recital repertoire and chamber music, and culminated in a final concerto round with the Lausanne Chamber Orchestra conducted by Gábor Takács-Nagy.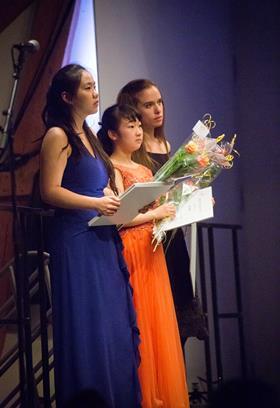 Chen played the Beethoven, Tozawa the Mendelssohn and Svěcená the first Shostakovich Violin Concerto, while each finalist also performed the second movement from Mozart's Sinfonia Concertante, with Franco-Swiss viola soloist and jury member Miguel Da Silva.
The jury also comprised Enzo Restagno (chair), Lera Auerbach, Dong-Suk Kang, Silvia Marcovici, Esther Hoppe and Pavel Vernikov.
The competition had a junior jury of students aged 12-18 from the local conservatoire, which chose to give its CHF 500 prize to Tozawa, while Chen picked up the audience prize and the Tibor Varga prize for her interpretation of Lera Auerbach's Trio no.4 in an earlier round.
The next edition of competition will take place in August 2019.