A petition demands a memorial for George Polgreen Bridgetower, who gave the first public performance of Beethoven's 'Kreutzer' Sonata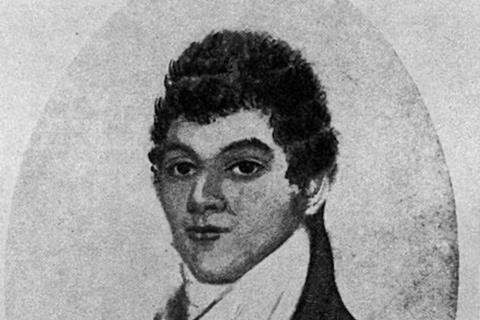 Over 15,000 people have signed a petition calling for a plaque to be installed for the 18th century black violinist George Polgreen Bridgetower.
Born in 1778, in Biała Podlaska, Poland, Bridgetower started playing the violin at an early age. His father John Frederick Bridgetower (probably of West Indian descent) was a servant of Joseph Haydn's patron: the Hungarian Prince Esterházy. And the young Bridgetower was tutored by Haydn himself.
Not long afterwards, Bridgetower moved to London, and was performing as a violin soloist at the Drury Lane Theatre by the age of ten. He played for George IV at the Bath Assembly rooms in 1789. Two years later in 1791, the future king took an interest in him and oversaw his musical education.
Watch Sheku Kanneh-Mason's parents on raising confident black classical musicians
Read London Music Masters names first organisations signed up to diversity audit tool
Read Six composers of colour to write new pieces to be performed by 24 orchestras
Later, Bridgetower went on to give the first public performance of Beethoven's Violin Sonata No. 9 in A major, Op. 47 ('Kreutzer'), which the composer originally dedicated to him. The pair later fell out and Beethoven re-dedicated the work to the violin virtuoso Rudolphe Kreutzer, who never played it.
The Change.Org petition calls for a plaque to be installed on the Assembly Rooms in Bath, where Bridgetower is known to have played.