Violinist Alina Ibragimova graces the cover with tales of her influences, pandemic projects, and pursuits as a player-director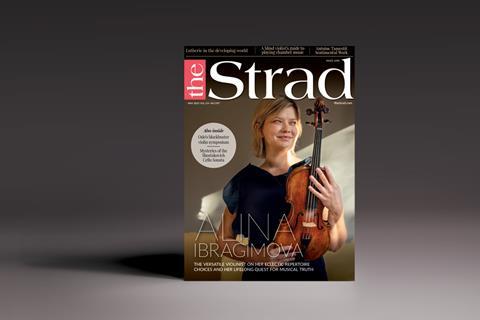 ALINA IBRAGIMOVA The UK-based violinist speaks to Jessica Duchen about her myriad influences, lockdown projects and making the move to becoming a player–director
LUTHIERS SANS FRONTIÈRES For the past two decades, luthiers have been teaching their skills to people in some of the world's poorest countries. Peter Somerford discovers their stories
THE BLIND STRING PLAYER Being visually impaired has never prevented Myra Ross from fulfilling her dream of playing the violin and viola in quartets, orchestras and chamber music groups
SHOSTAKOVICH CELLO SONATA Elizabeth Wilson sifts through the various editions of the Russian composer's 1934 work, in an attempt to decipher the real meaning behind the piece
SESSION REPORT Baroque violinist Rachel Podger speaks to Toby Deller about her most recent project, recording some of C.P.E. Bach's sonatas for violin and keyboard
PLATE ARCHINGS AND TONE The first of two articles in which luthier Nigel Harris presents his findings on the relationship between the plates, bass-bar, soundpost and a violin's sound
In our regular sections:
IN FOCUS A look at an 1894 violin by the Milan-based luthier Gaetano Antoniazzi
TRADE SECRETS Erich Perrotta gives his method for restoring a bow octagon
MY SPACE Cyprus-based Michalis Pantelides
MAKING MATTERS Examining the tonal qualities and resonance of great instruments
MASTERCLASS Violist Paul Laraia discusses Glazunov's Elegy for viola and piano op.44
TECHNIQUE Israeli violinist Itzhak Rashkovsky passes on hints on playing with sostenuto
LIFE LESSONS With cellist Catherine Hewgill
OPINION Deputising for another musician in an orchestra requires its own set of skills
POSTCARD FROM OSLO A report from the 'Master to Master' violin symposium
FROM THE ARCHIVE An interview with Spanish virtuoso Pablo de Sarasate, from May 1893
SENTIMENTAL WORK Violist Antoine Tamestit talks about Mozart's Sinfonia concertante
Plus, in your May digital edition:
Read all about our cover star Alina Ibragimova while listening to clips from her recording of Paganini's 24 Caprices, her long-cherished lockdown project
Session Report: audio snippets from Rachel Podger's new album of violin sonatas by C.P.E. Bach, with pianist Kristian Bezuidenhout
View highlights from Antoine Tamestit and Isabelle Faust's recent tour with the English Baroque Soloists, including Antoine's Sentimental Work: Mozart's Sinfonia concertante
View all-round photos of the 'Baltic' Guarneri 'del Gesù', which made headlines in March by selling for $9.44 million at auction
More from the 'Master to Master' exhibition of fine instruments at Oslo's National Museum
My Space: extra photos from the workshop of Cyprus-based lutiher Michalis Pantelides
Tully Potter reviews the memoir of Brodsky Quartet cellist Jacqueline Thomas, with bonus images and cuttings from her career
And clips from the triumvirate of recordings adorned with the title 'The Strad Recommends'
The digital magazine and print edition are on sale now, or subscribe to access the entire magazine online here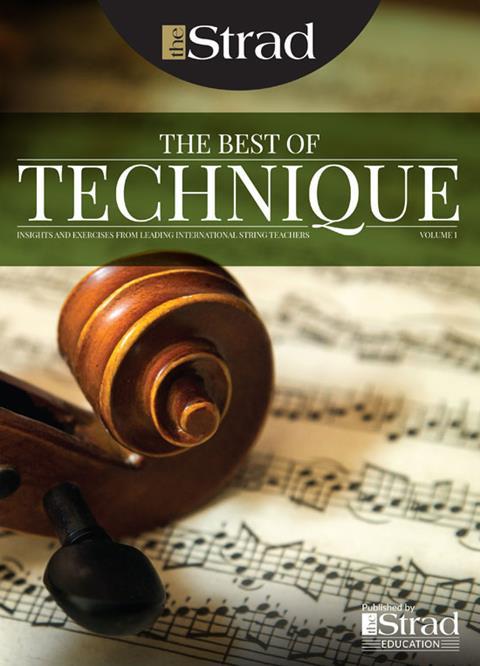 In The Best of Technique you'll discover the top playing tips of the world's leading string players and teachers. It's packed full of exercises for students, plus examples from the standard repertoire to show you how to integrate the technique into your playing.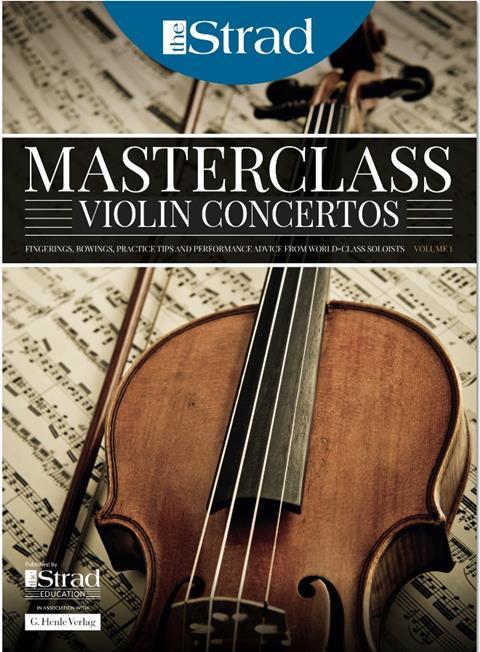 The Strad's Masterclass series brings together the finest string players with some of the greatest string works ever written. Always one of our most popular sections, Masterclass has been an invaluable aid to aspiring soloists, chamber musicians and string teachers since the 1990s.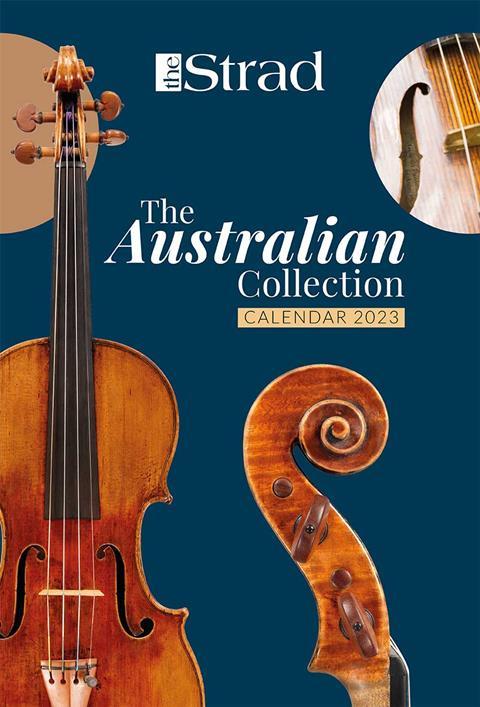 This year's calendar celebrates the top instruments played by members of the Australian Chamber Orchestra, Melbourne Symphony, Australian String Quartet and some of the country's greatest soloists.