English violinist intends to focus on education and other non-performing projects from 2020 after a career spanning more than 30 years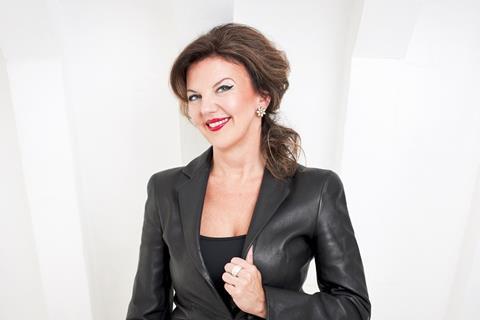 Tasmin Little yesterday evening announced her impending retirement from performance.
'After more than 30 years on the concert platform giving something approaching 2000 performances, I have, after a great deal of thought, decided to hang up my concert gowns in the summer of 2020,' she wrote in a statement distributed by her management.
'My performing career has taken me to every continent of the globe, to most of the major concert halls with a wondrous array of international orchestras and incredible conductors. For three decades, I have enjoyed very special partnerships with Piers Lane, Martin Roscoe and John Lenehan. I have given hundreds of presentations in schools and have had opportunities for 10 years to visit numerous small communities far and wide with my Naked Violin Project, forming connections that have often been exceptionally touching and truly special.
'I have made over 40 commercial recordings, appeared on a huge quantity of television programmes, made documentaries for TV and radio, presented radio programmes, been the Artistic Director of two festivals, written countless articles for magazines and newspapers, and given something in the region of 1000 interviews across all forms of media. And, I have enjoyed every moment of it and treasured all the opportunities that a life in music has given to me.
'I've decided it's time to find a little more space in my life for some of my many other interests!'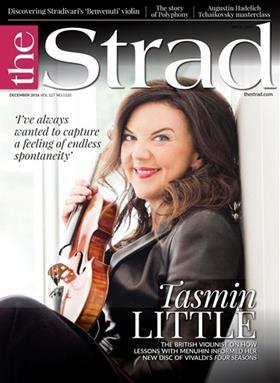 Born in 1965, Little began violin lessons at her primary school in north-west London, which had a full-time violin teacher – a fact which has informed her views on the importance of music in the education system.
She won a scholarship to the Yehudi Menuhin School where she completed the rest of her primary and secondary education. There followed further studies at the Guildhall School of Music & Drama with Pauline Scott and privately with Lorand Fenyves in Toronto.
She came to international attention with her critically lauded debut album of the Bruch and Dvořák concertos for EMI in 1990, followed by her first BBC Proms appearance, playing the relatively rare Janáček concerto – in its Proms premiere. Since then she has made 20 appearances at the Proms and nearly 50 recordings. Her busy career as a soloist since has included 99 performances of the Mendelssohn concerto alone.
'There are a great deal of things I plan to do and explore, both musical and non-musical,' Little's statement continues.
'Some of these in musical spheres include: developing my continuing presence within the media, via radio, writing, presenting and television, persisting with and progressing my involvement with the campaign for music education to remain a vital component of the national curriculum, maintaining my wonderful association with the Royal Academy of Music with public masterclasses, and finding some time to enjoy international jury work in music competitions (at least I'll be able to sit down for some of these!).
'In the immediate future, I will be spending the next 18 months enjoying the remaining engagements that I have scheduled in my diary and, should any of you feel you wish a final "curtain call" from me before summer 2020, please do feel free to be in touch with [her manager] and we will try our best to make time in the schedule for some additional concerts.
'In bowing out (forgive the pun), I wish to thank each and every one of you who has played a part in my career, whether you have given me concert engagements, other professional opportunities, been a loyal member of my audience, or simply been there to encourage me during more challenging times. All this has never been taken for granted and has been the main reason I have continued my career for so many years.
'I have loved every moment, but now it is time for me to embrace a new perspective and relish new challenges and opportunities.'